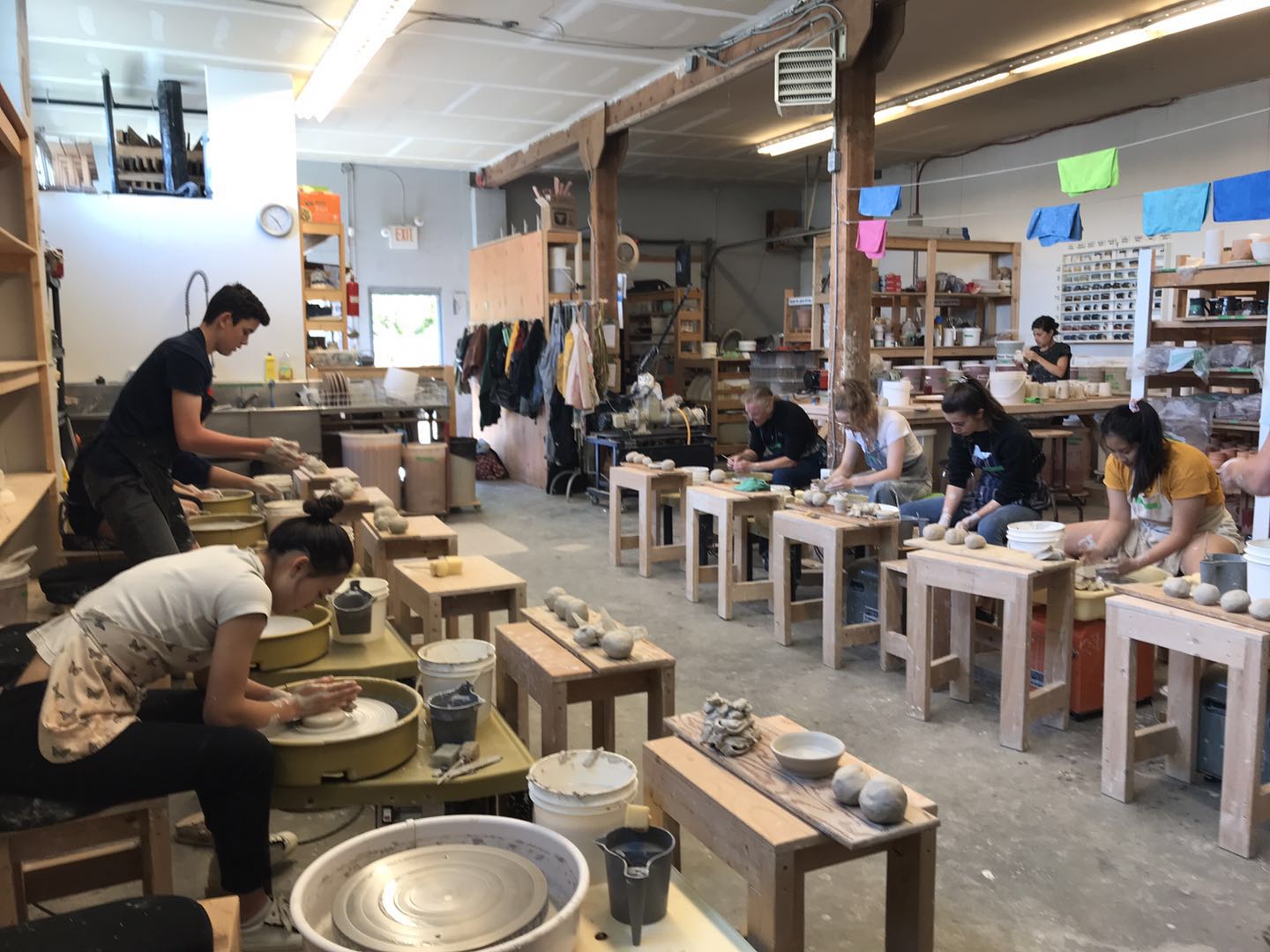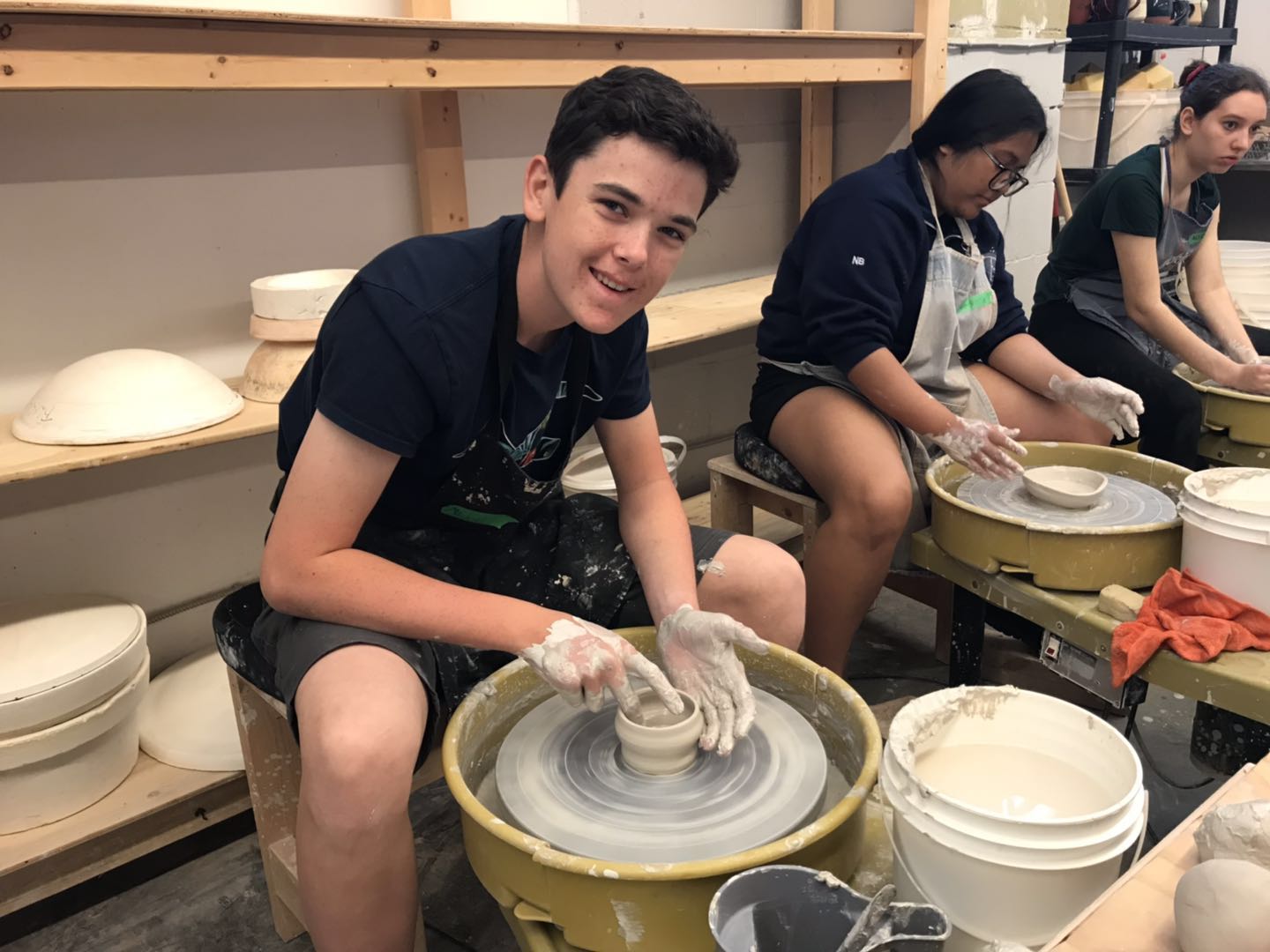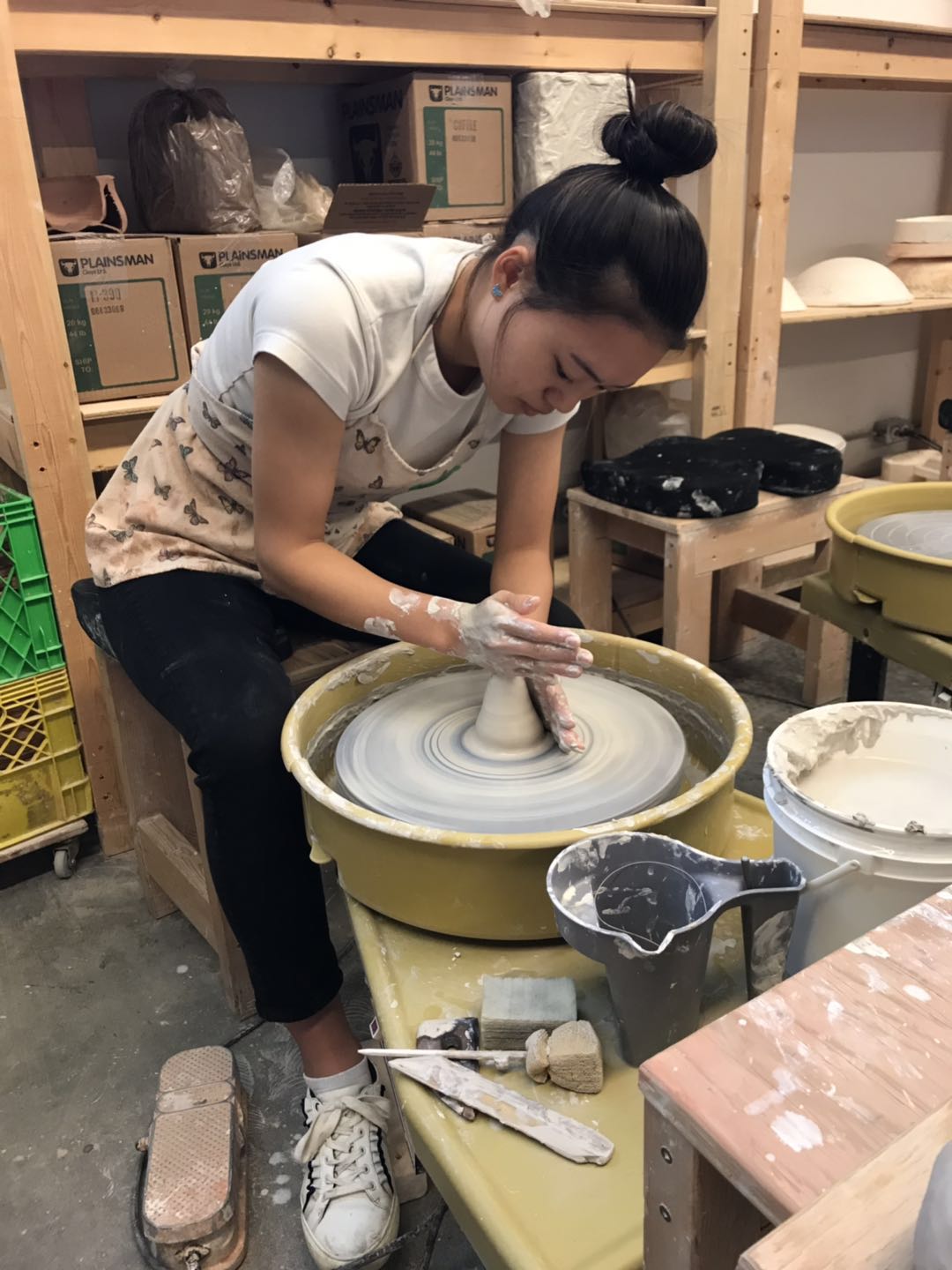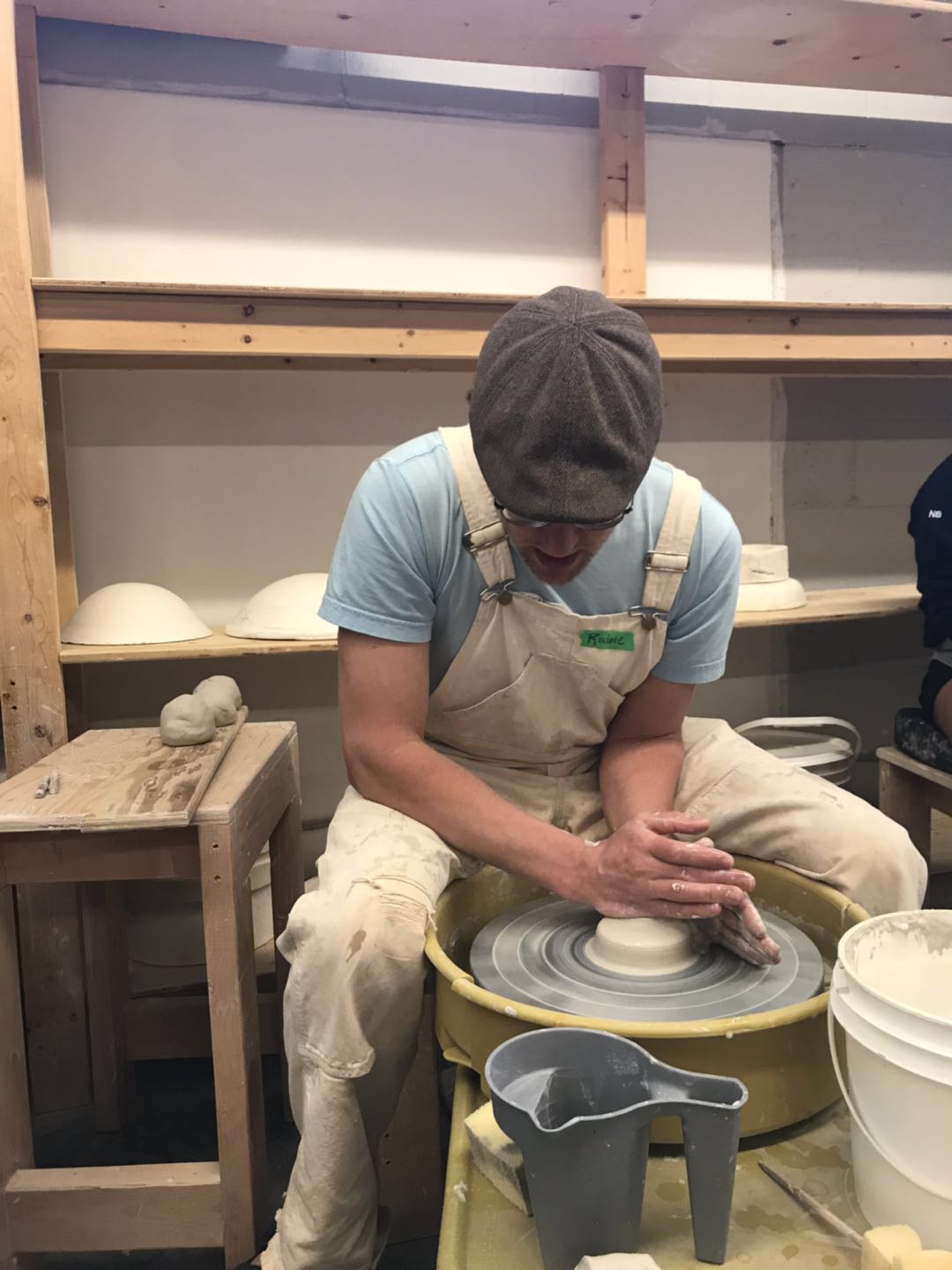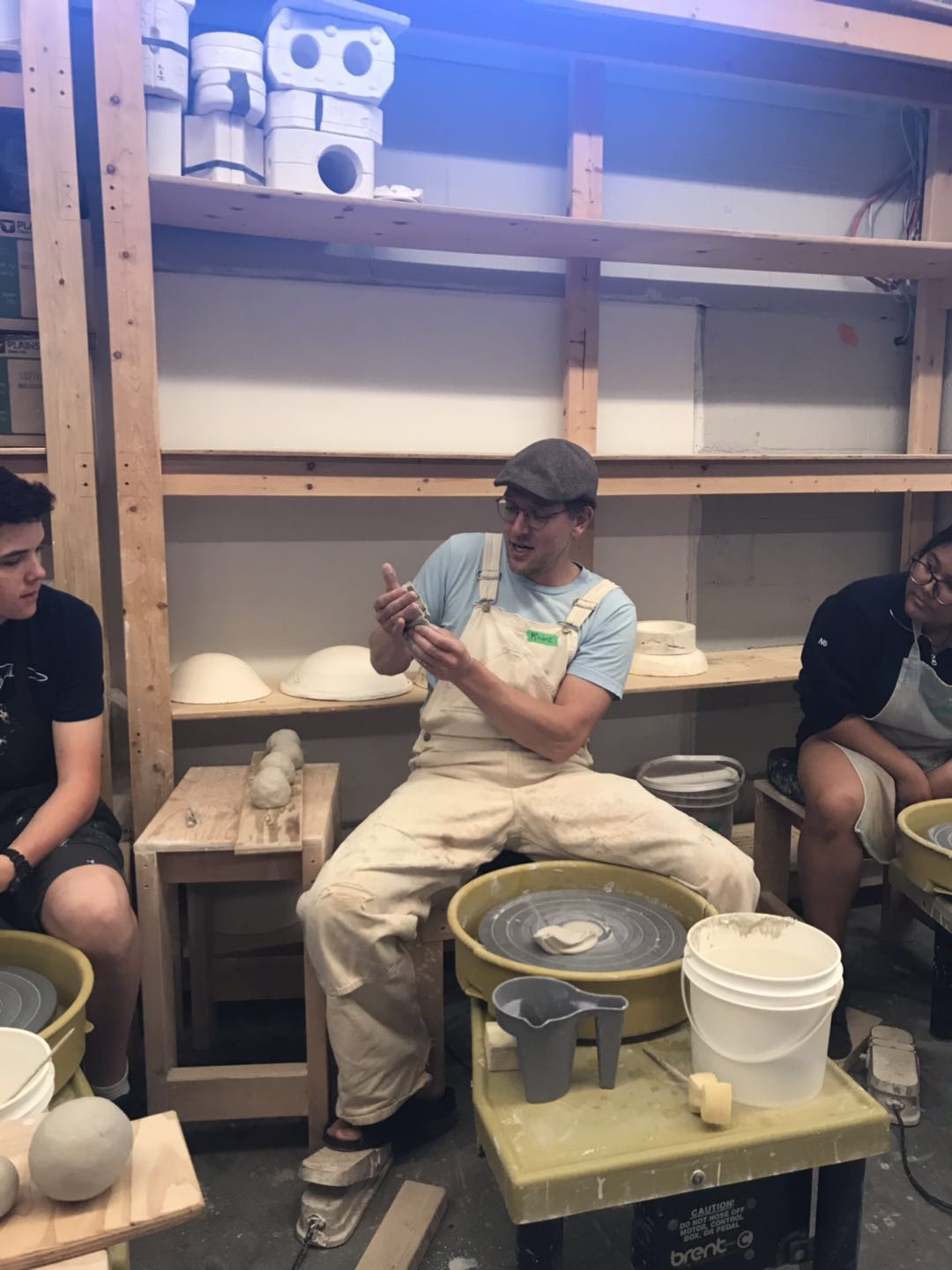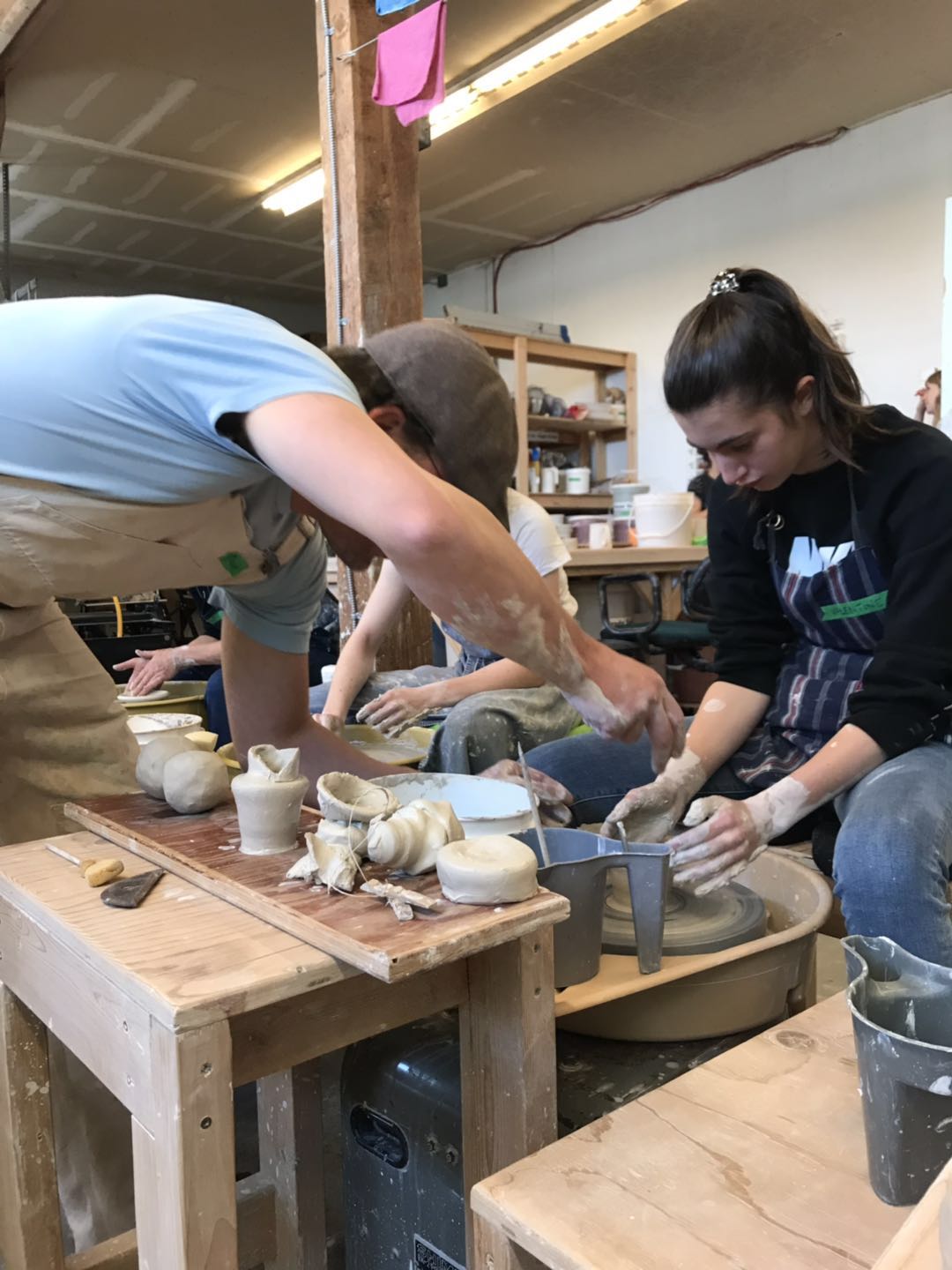 Words & Photos - Nancy C.
This was our second time coming to this factory, but it was our first time creating those clay crafts by ourselves, we were all really excited for creating our own pieces. When we first arrived at the factory, we were familiar with all the materials and how do those tools work as we went there before, the teacher demonstrated the process of creating the ceramics and explained how should we place our hands in order to form the shape we wanted them to be. Everyone in our cohort creates a few special and unique ceramics, some of us formed a bowl and some of us created small containers.
We started getting materials and tools we needed to the pottery wheel machine, we started of with throwing the clay downwards at the bottom of the wheel machine, moisturizing the clay with water using our both hands. After the clay is set in the middle of the plate, we started spinning the plate by using our half sole to press the pedal and increased the speed of spinning, we applied force our heels to decrease the speed of spinning. By controlling the pedal, we could form the shape we wanted, even though it was harder than I thought, but I still made it! The process was tough, I was close to forming the shape I wanted but ended up applying too much force at last and destroyed my piece. I had to go over the procedure all over again, from a pile of clay, to the shape I wanted it to be. It was fun during the process, enjoying the success at the end of this cohort looking at the ceramics I created.