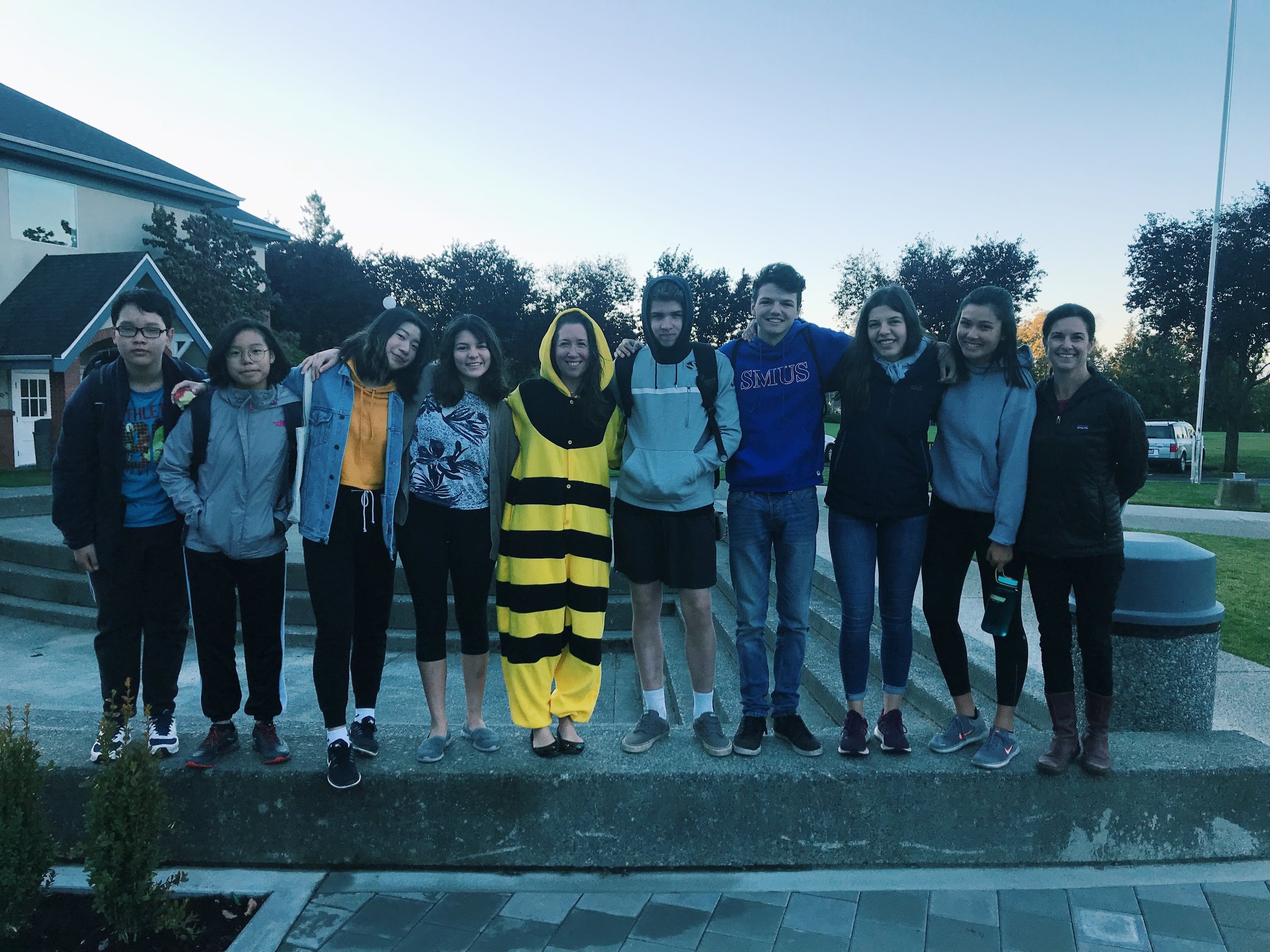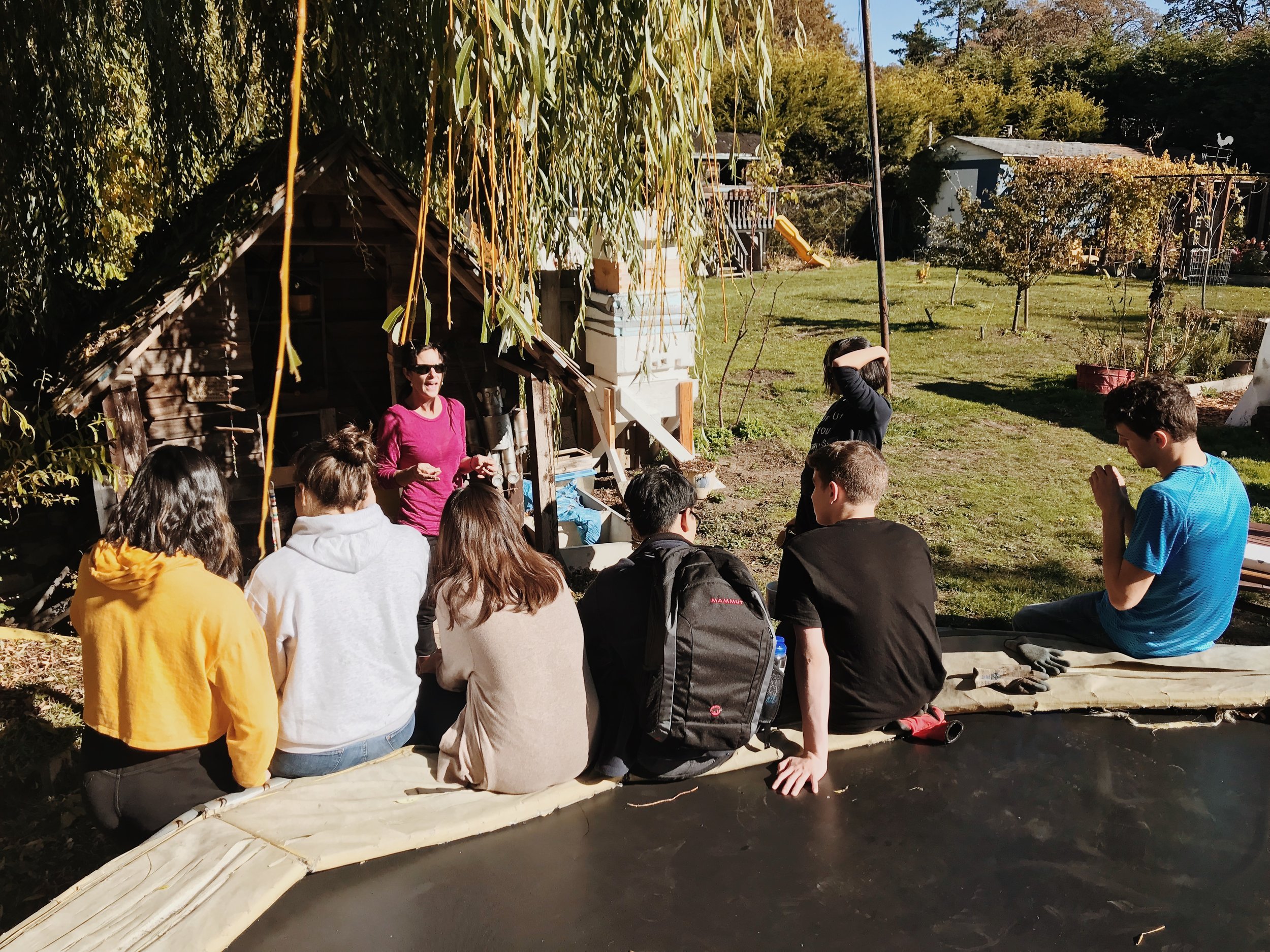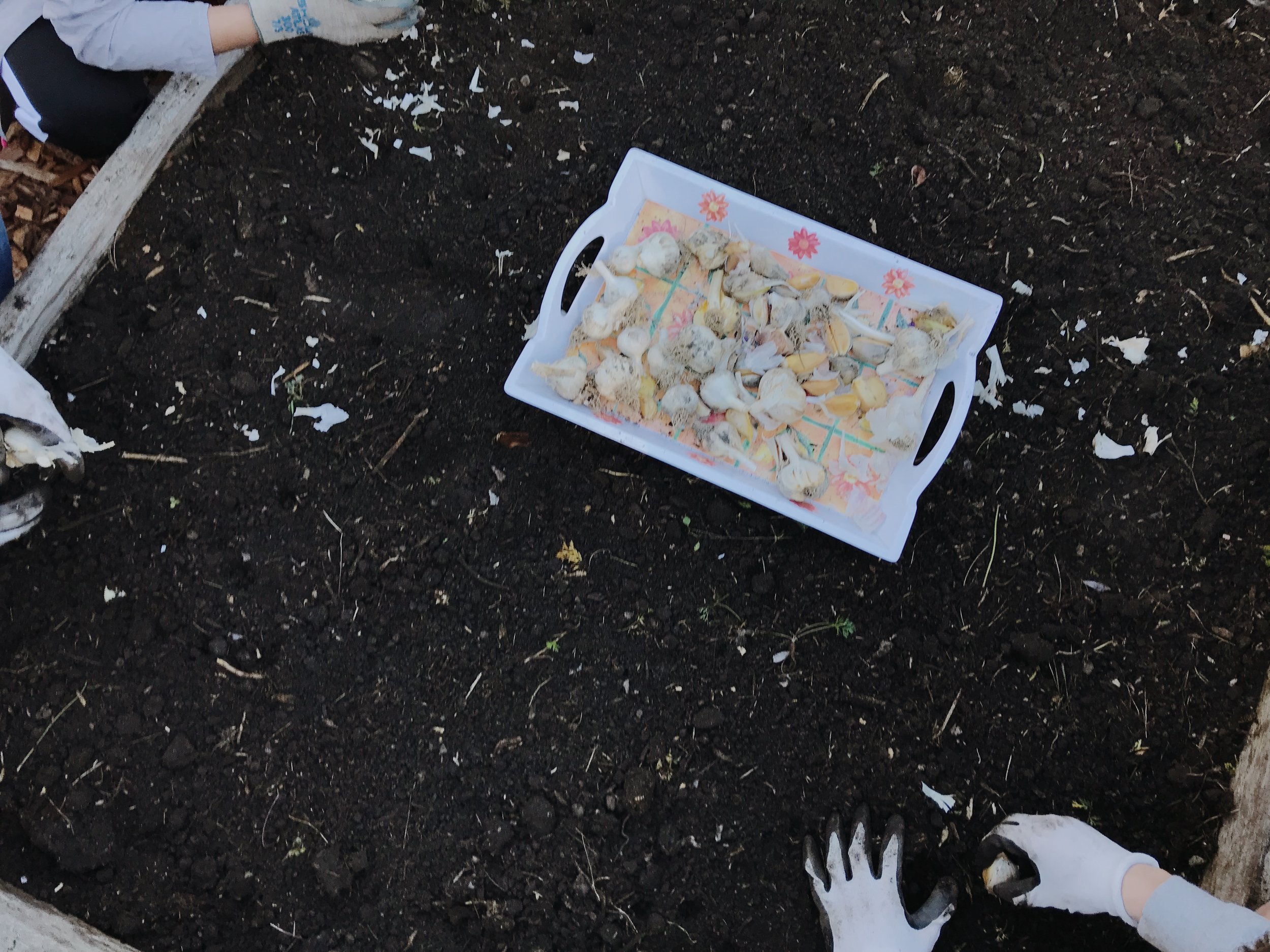 Authored and Photographed by Meg S.
Cohort: Bee's & Pea's Please!

Why do bees get married? Because they found their honey!
Today we started off by Ms. Marti dressing up as a Queen bee (a bee's favorite singer, BEE-yonce), and with some laughter from the bee puns we made. We learned about the basics of bees, and how they're treated differently depending on which part of the world they are in by watching the film "More Than Honey." We were able to watch half way through the movie, and as a snack we had a organic honey crisp apple. Mrs. BEEston and Mr. Daum also talked about some political/economic problems caused by what we put in our body, supporting corporations that create low quality, cheap food. I believe that there is nothing more important than what we eat, and put in our bodies. We are what we eat, and if we eat unhealthy our mental health can have a negative effect, so can the economy.
After the morning buzzed away, we had an amazing opportunity to go to Mrs. Beeston and Mr. Klenz's wonderful garden. We looked at their chickens, compost systems, bee hive, and all sorts of fruits and vegetables such as berries, tomatoes, swiss chard and asparagus. Chickens for eating all the food scraps to produce eggs, and manure as one of the ingredients to make great soil. Compost to make use out of everything and make "black gold." Black gold is a name that gardeners use to call mineral rich soil. Mineral rich soil is very valuable because this is something you make over a long period of time that requires patience and high quality plants. We were able to dig out some potatoes and carrots, and plant garlic. After doing some garden work, we had moroccan mint tea made in their garden with a snack. We also had a bee expert come in to talk to us about pollination and some things we do that cause harm in bees.
We were able to receive many information today, and I'm sure we had at least one thing we learned to share at the dinner table!
I understand my bee puns really sting, but I hope you enjoyed them!

Rent or Purchase the "More than Honey" film on youtube, here!