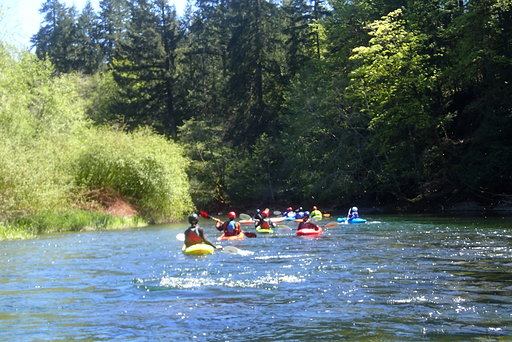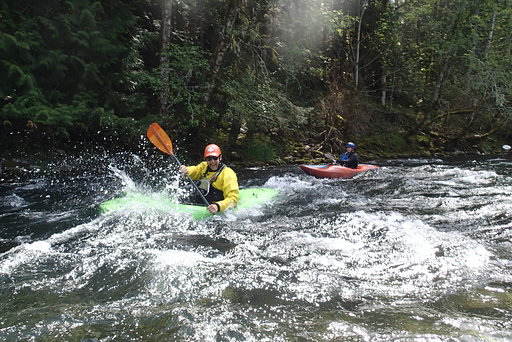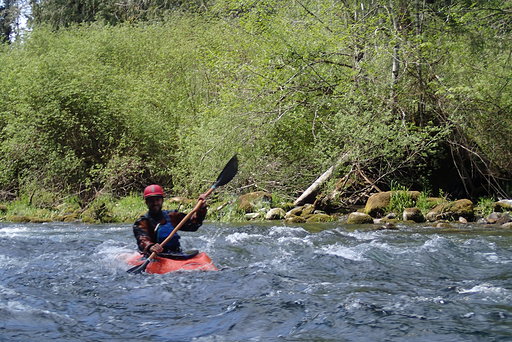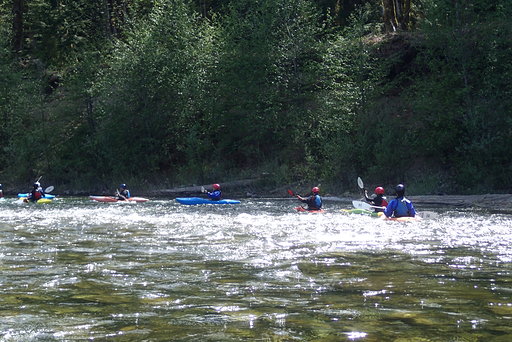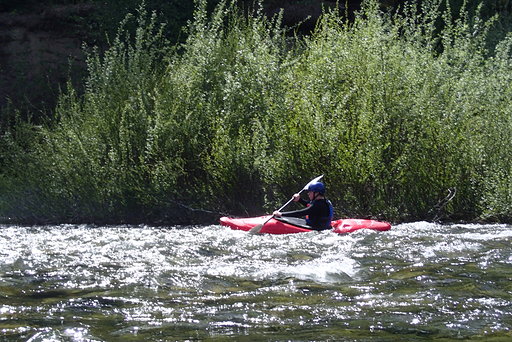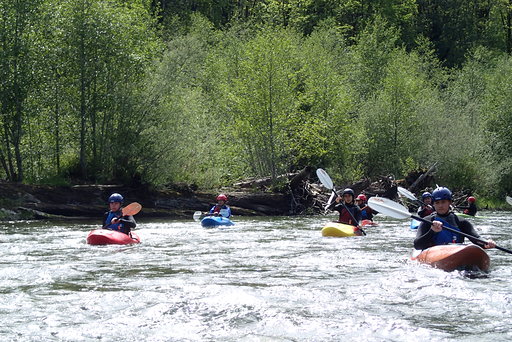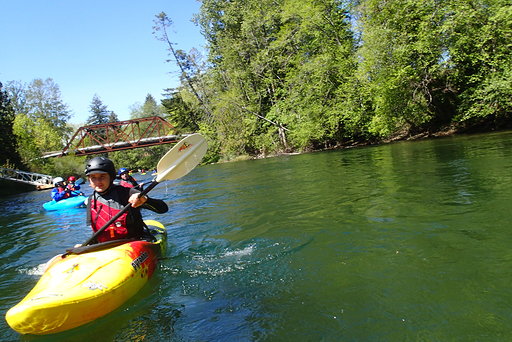 Ridgelines & Coastlines - Paddling
Words from Alex R.
Today, me and my fellow kayakers experienced what it is like to go Whitewater Kayaking. It was an introductory day and our second time kayaking as a group, but it was definitely a blast. The surrounds were stunning, we got to go down some beginner rapids and some of us even got to go "swimming", which sounds fun until your boat flips upside-down. Your "Holy Crap! Strap" is there for a reason, so when I flipped after going over a massive rock, I pulled it, ditched my boat, and drifted down the rapid. It's really just a waterslide if you think of it with the right perspective. A few of us experienced the same panic that I did, but looking back it was just because the heat of the moment. The guides were very helpful in making sure everyone was safe and having fun.
There was one moment in particular, when about 3 kayakers, including myself, flipped on the same part of the river. My story was that my friend was headed into a bush and I was trying to see what was going on, then ended up flipping myself. I was stuck on the side of the river with someone else who had flipped. All we had was our two kayaks filled with water, and 1 paddle. One of the guides came to help us while another was with the majority of the group and the final guide was with someone who had flipped but was farther down the river bend. They were all calm, despite the time delay and after we had finally emptied our kayaks, the guide helping me let me use his paddle to go down the rapid that was left. The other student stuck with me drained his kayak of water, then also went down the remainder of the rapid.
The guide was left without a paddle, so another guide walked up his boat with my paddle that had drifted down, gave him the paddle, and finally made it to the rest of the group. We were way behind schedule and it had been a long day, but nobody was complaining and we finished off the day strong. We all learnt valuable kayaking skills, whether it was for Whitewater Kayaking or if it applied to Kayaking as a whole. We were lucky to have such friendly and enthusiastic guides, and the beautiful, sunny day, wasn't so bad either. It was truly a day to remember.