Yoga & Mindfulness
In the Yoga and Mindfulness cohort you will embark on a journey of self-discovery.
You can expect to enhance your: flexibility, strength (particularly core muscles), optimizing brain function, and body-awareness. You will sample a variety of Yoga and Mindfulness Practices. You will learn from expert teachers in the field, create reflective journals that capture our progress throughout the journey. As the year progresses, you will also have the opportunity to develop leadership skills as you work with our junior school students and deliver yoga and mindfulness lessons.
Hard Skills: Yoga & Meditation Techniques
Expedition Days
Each expedition day is a combination of meditation, personal yoga practice, learning a new form of yoga or meditation followed by personal reflection time. These are calming yet challenging days that allow the students to enhance their Flexibility, strength (particularly core muscles), mental functioning, and body-awareness
Pursuit
With an opportunity to truly dive deeper into their Yoga and Mindfulness practice, the cohort will head out for a multi-day yoga and meditation retreat. The retreat is typically nestled into an Oceanside location and include a significant amount of time in Nature. There will be opportunities to connect as a group over nutritious meals and spend time exploring silence and personal reflection.
Faculty Leaders
Gabrielle Emmett has practiced and taught Yoga for many year. She now also teaches the Yoga 12 class at the senior school. Christina Perkins works in the Senior School Learning Resource department and has a passion for mindfulness and meditation.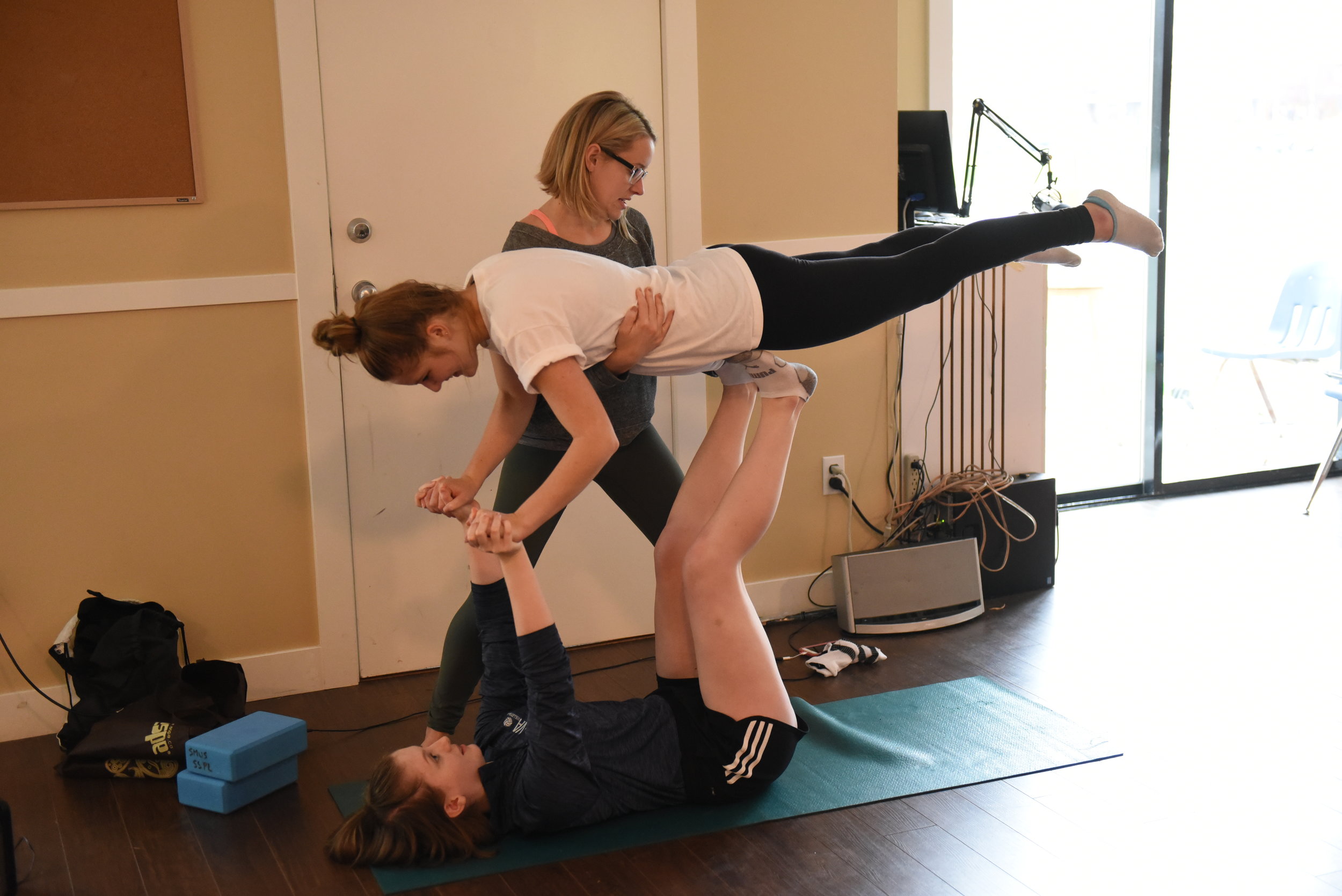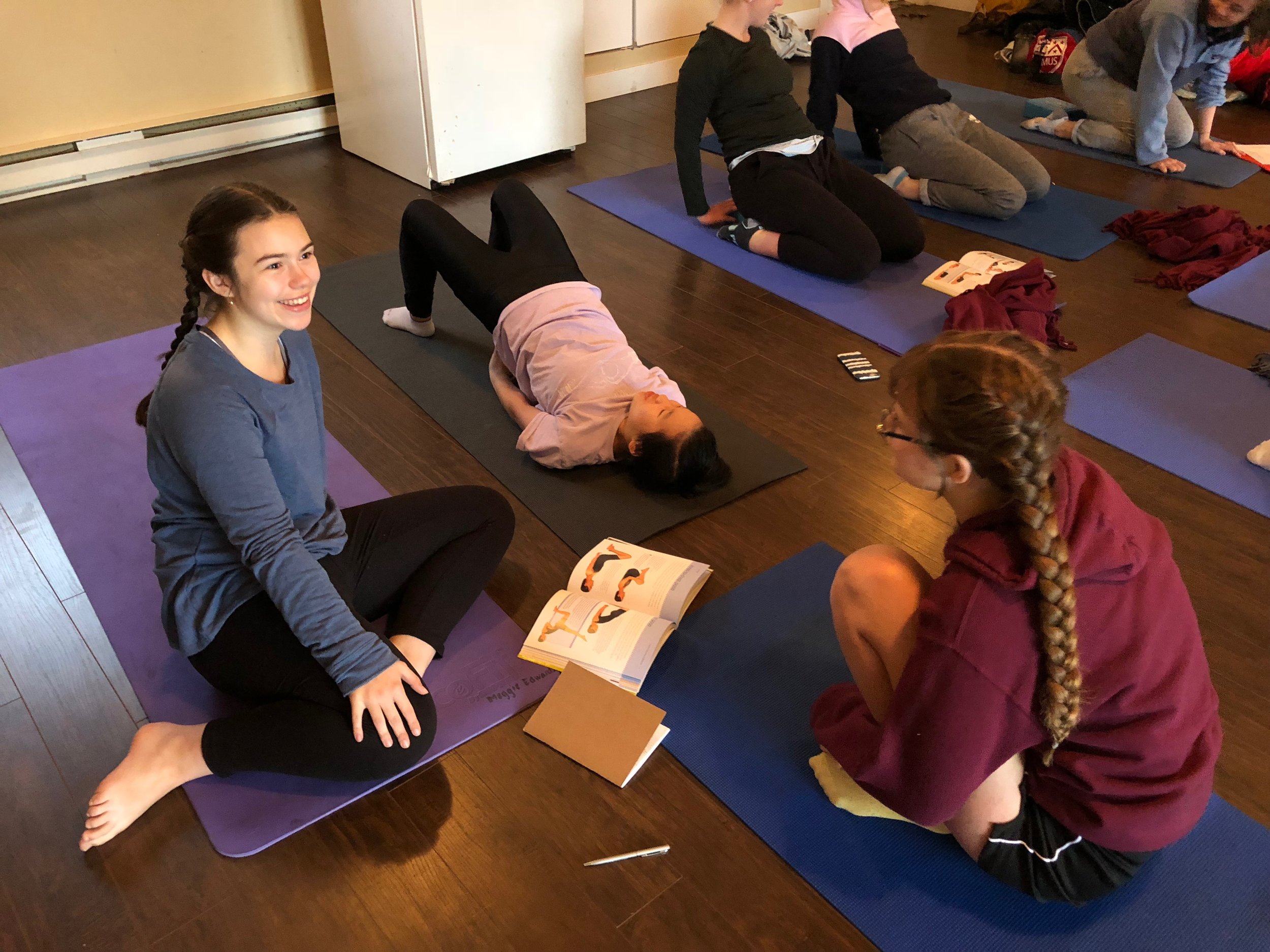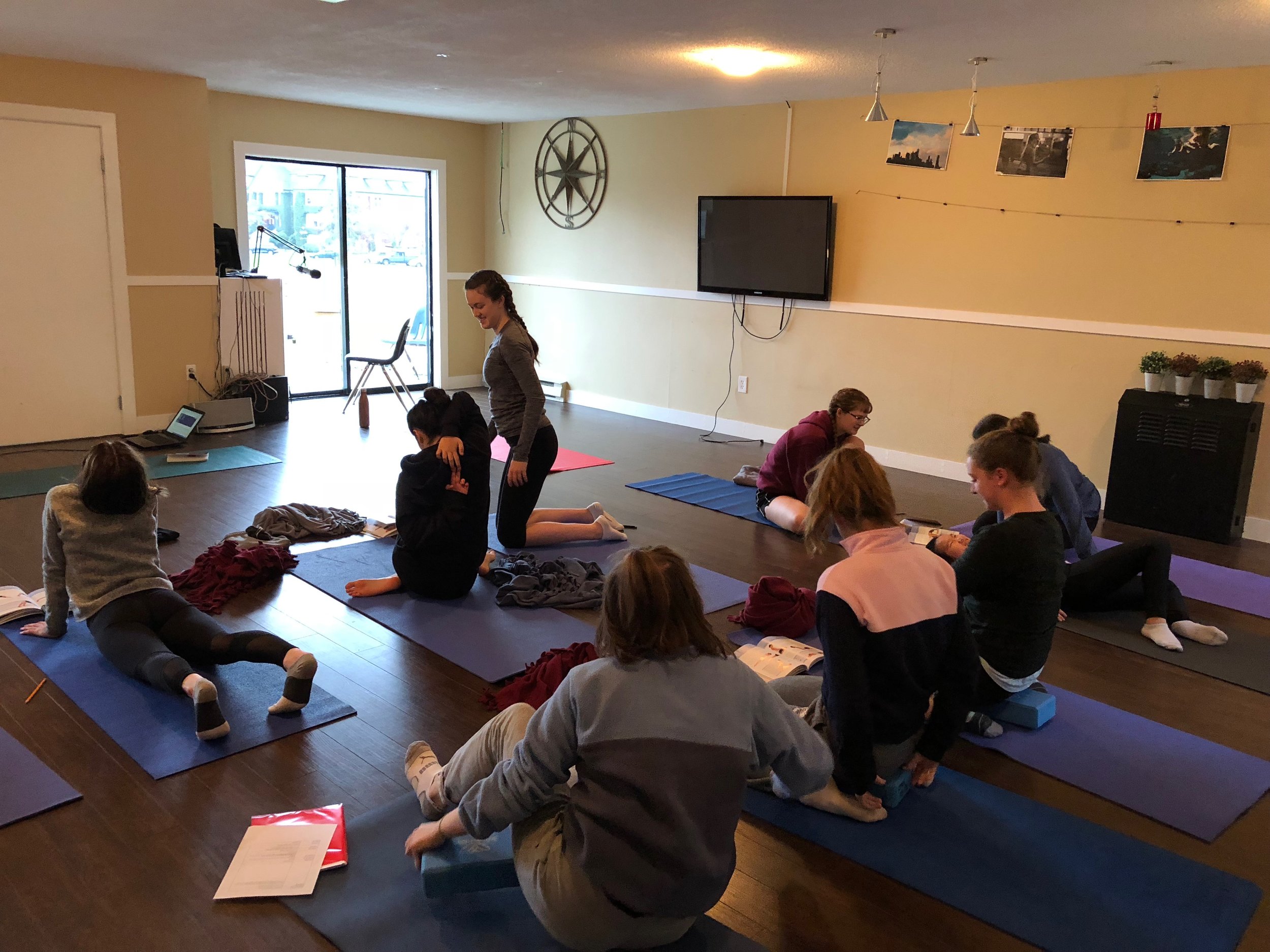 LINKS TO COMMUNITY CONNECTIONS: