The World is your Oyster: Sustainable Oceans
In The World is your Oyster, you will explore sustainable practices relating to ocean resources, and the art of preparing seafood for personal consumption as well as local retail distribution. Throughout Expedition days you will be looking at the benefits of the 100 mile diet, ethically raised food from the sea & organic sustainable farming & culinary techniques to bring out the best in the food.
Themes of eco-tourism, land use and art will also be woven into this ocean-based cohort.
For your 5 day pursuit week, you will spend time on Cortes Island working on a sustainable oyster farm.
Join oyster and clam farmers working on the beaches and deep water rafts in the protected waters of the Discovery Island Archipelago. Learn from a marine biologist and the Klahoose First Nations Peoples about sea and shore life. You will kayak to a wild harvest beach barbecue and make an oyster shell and salmon skin rattle to remember your time on the island.
Hard Skills: Environmental Stewardship, Sustainable ocean farming, cooking, nutrition
eXPEDITION DAYS
The expedition days will range from beach walks to kayaking workshops and working with local sustainability experts.
pURSUIT
This cohort will culminate their year exploring the Discovery Island Archipelago alongside expert teacher on Cortez Island, learning about the Local First Nations community, and where, among other things, they will build their own traditional rattle from Oysters and Salmon Skin.
FACULTY LEADERS
Ms. Donna Williams is the Head of the Music program, and Mr. Adrian French are the faculty leaders behind "Who Am I?", Each day and the pursuit week will be injected with her deep passion for anthropology, ethnology and, of course, MUSIC, through the cross cultural connections involved in drumming!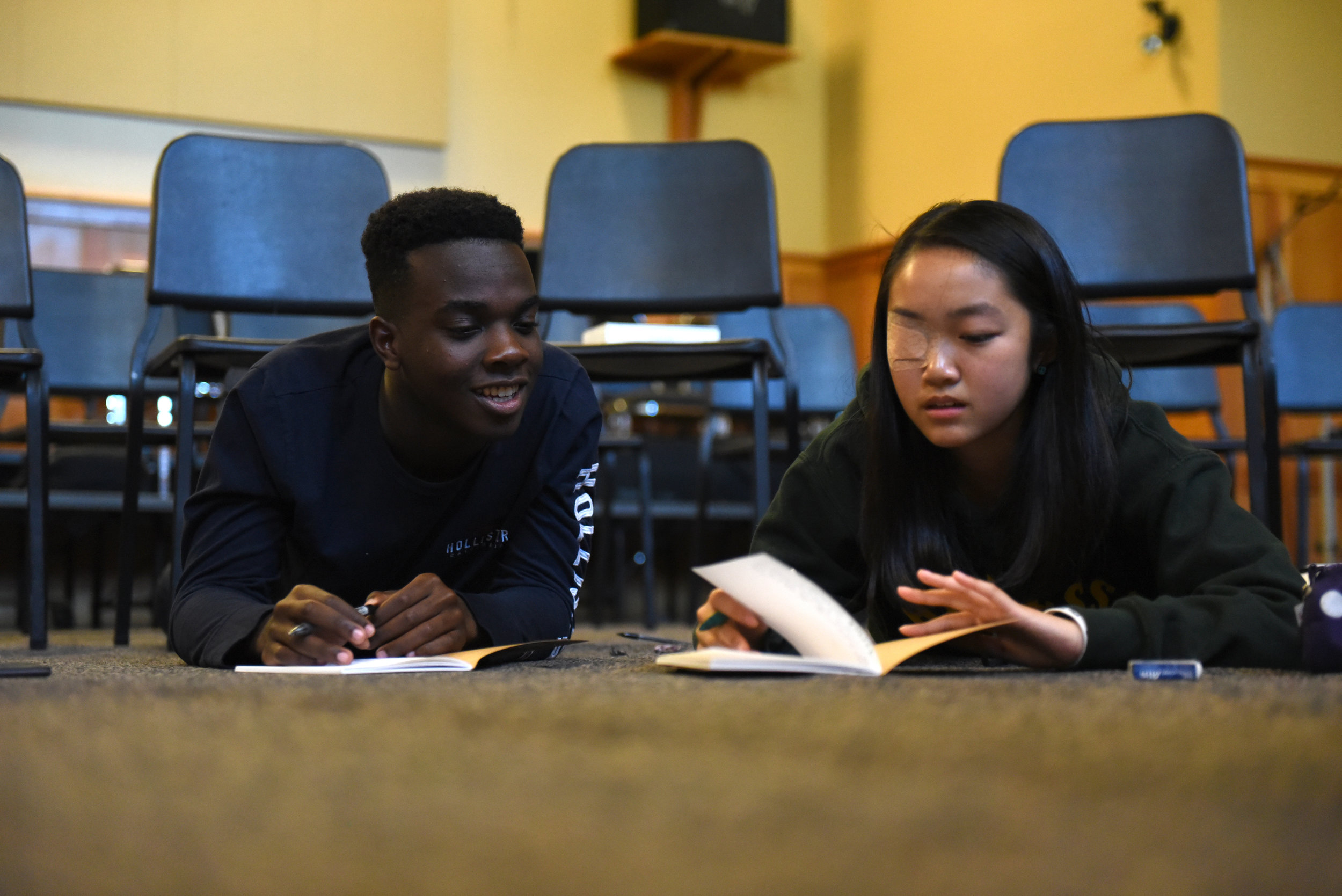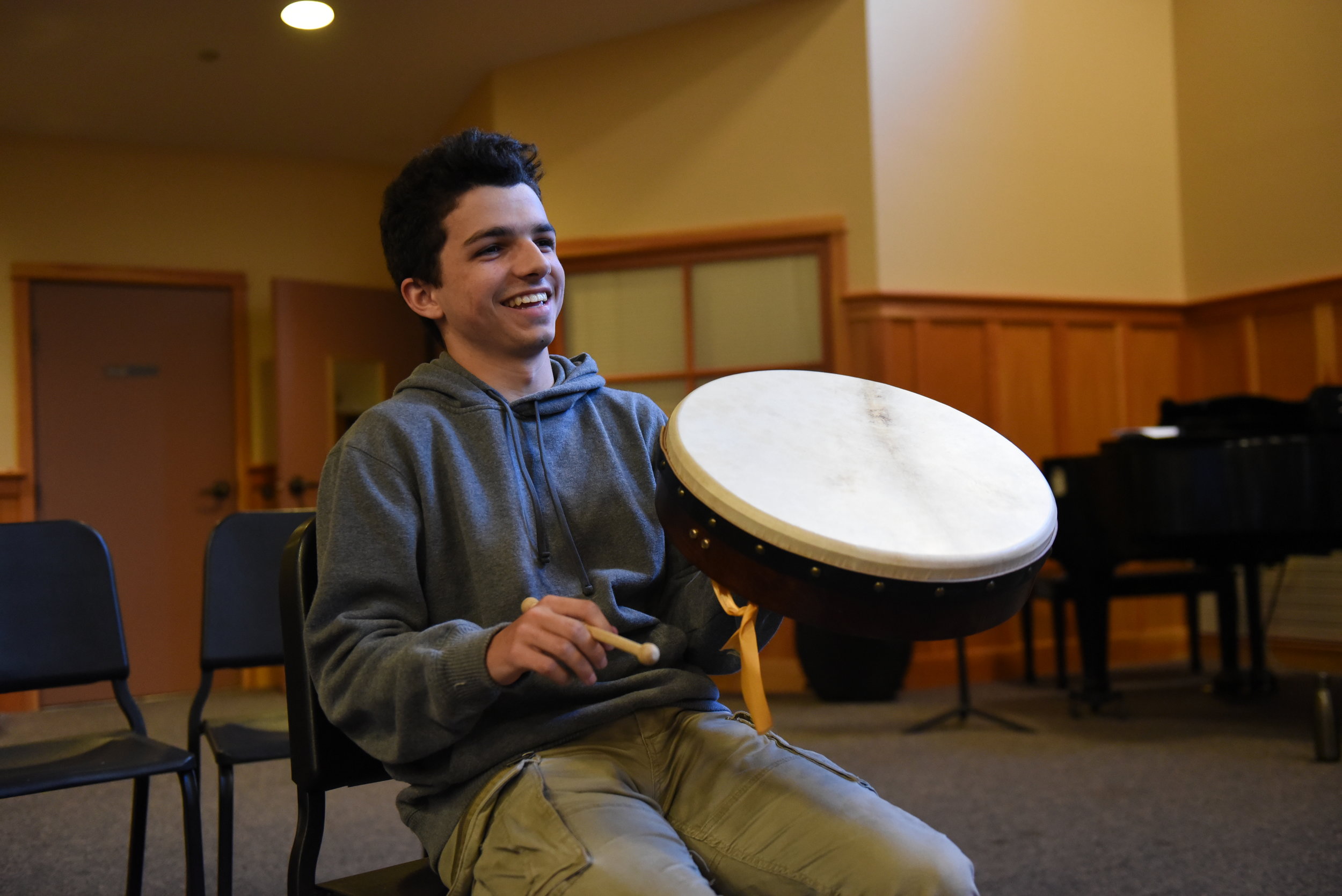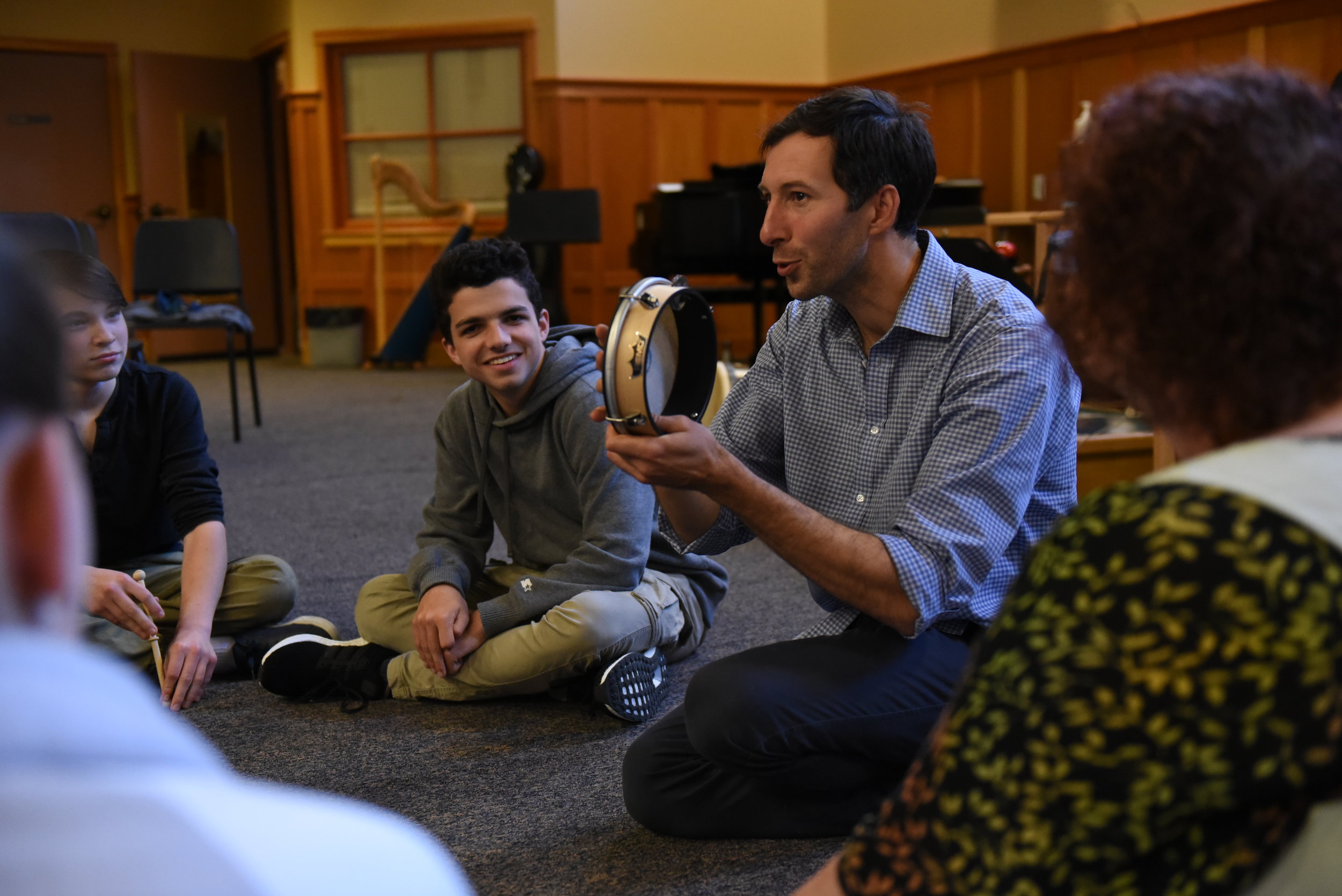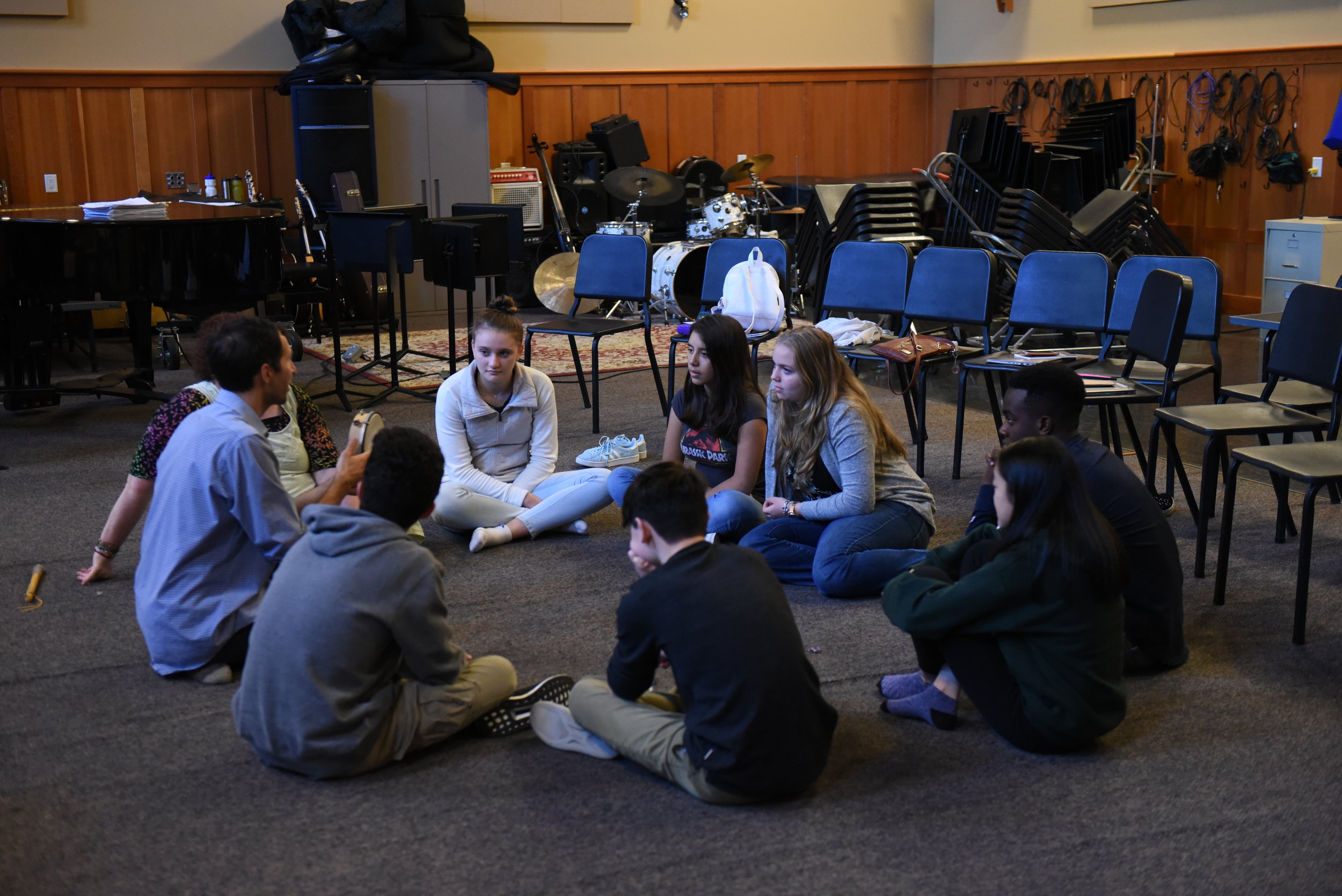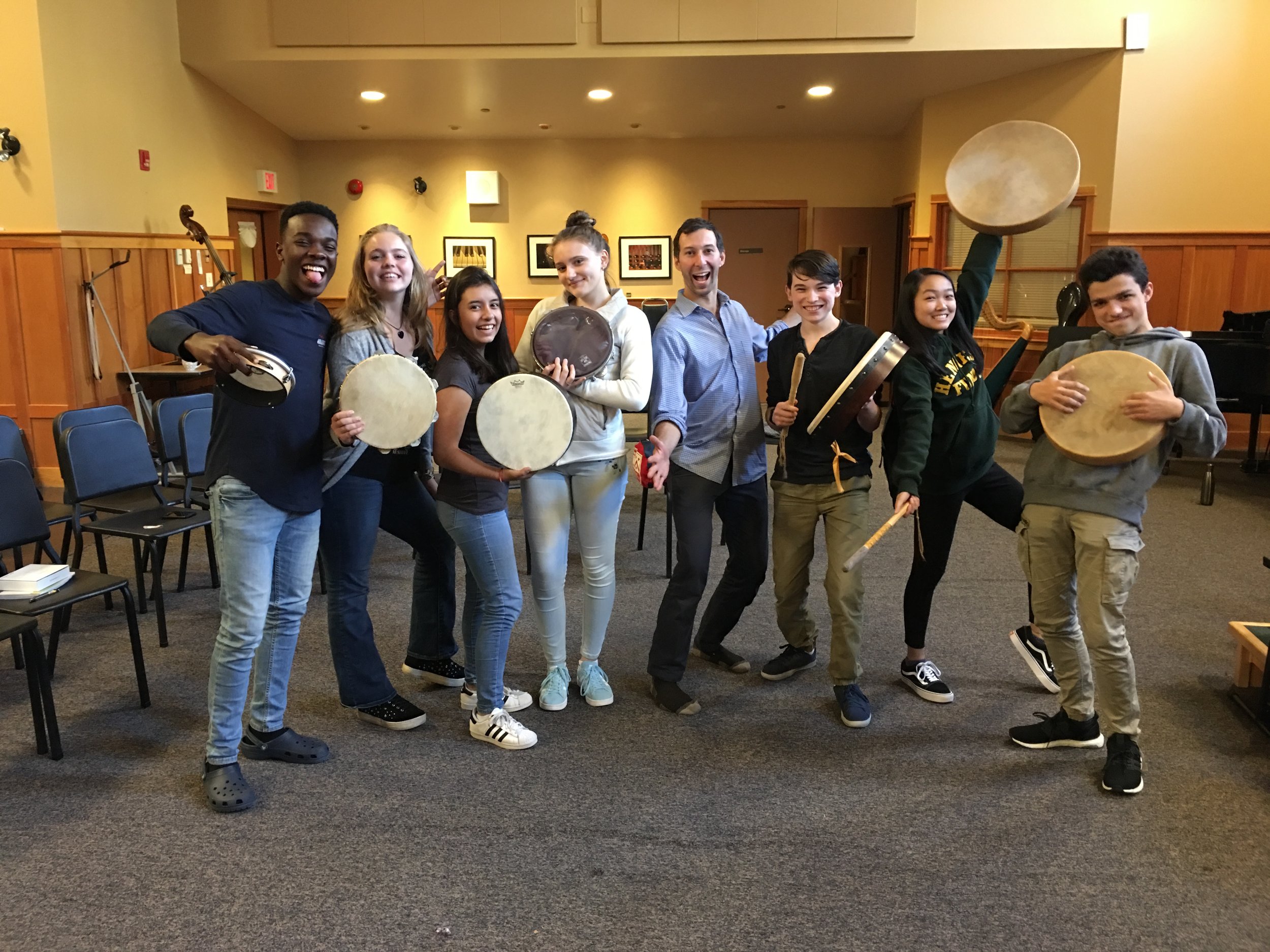 LINKS TO COMMUNITY CONNECTIONS:
An important element of the Experiential program is building strong relationships with local community members and businesses.
See links to those resources, businesses and community members below.