School Grounds COffee Company
Students will be working through the year to create a coffee company on the SMUS campus. This cohort will focus on all aspect of the coffee business, including skills of coffee roasting and barista training, but also tie in elements of marketing, branding and design. Entrepreneurship would be be a focus, and this cohort will make partnerships with local roasters and businesses. Students will explore the globalization of the coffee business, as the world's second most traded commodity, and discuss themes of sustainability and fair trade practices. We will roast beans to sell to staff and parents, and find creative ways to build the brand in our community and generate revenue with exciting options to expand on campus. Students will get in on the ground floor of this emerging business idea: "School Grounds Coffee".
EXPEDITION DAYS
The School Grounds coffee cohort will half of each expedition day making community connection, visiting and learning from local coffee roasters such as Discovery Coffee, Fernwood Coffee Co., Little June Cafe, Level Ground Trading and more! They will learn about the highs and lows of building a coffee business and have an opportunity to connect with experts in the field.

The second half of each day is spent learning and practicing roasting skills then packaging their product for sale.
PURSUIT
The pursuit week will see the students building up the School Grounds Coffee Company on campus and getting it operational. The business will have several aspects including: coffee roasting, coffee production and cafe operation, and a bakery line as well. Through operating the business students will explore topics of logo design and marketing, creating a business plan, sales as well as coffee's place in the local and global market.
FACULTY LEADERS
Mr. Reagan Daly, Mr. Kyle Shaw & Mr. Graham Lilly have been running the School Grounds Coffee cohort for a number of years and the new skills developed establish a stronger cohort each year. They all bring something different to the table from business savvy, micro and macro economics education, and the science behind roasting!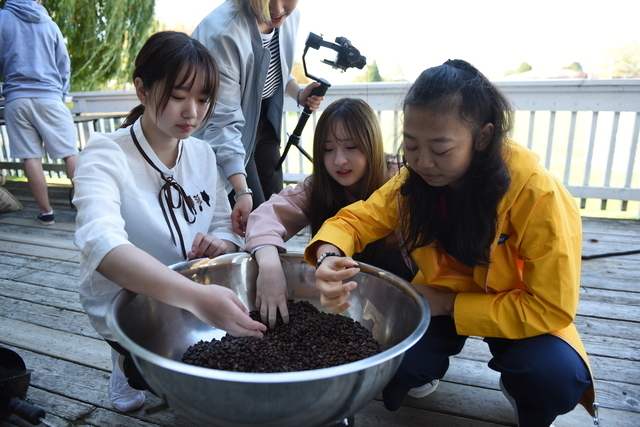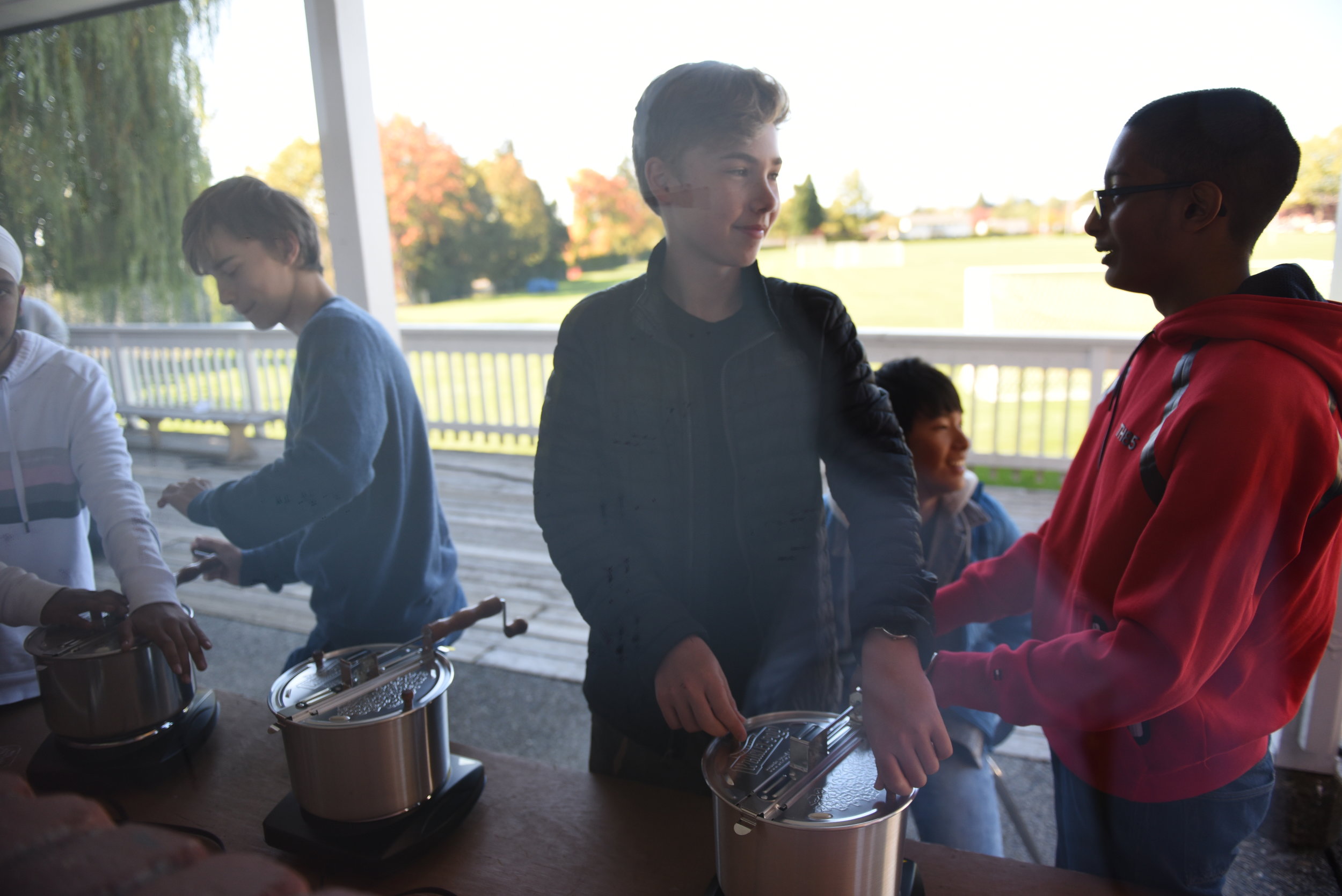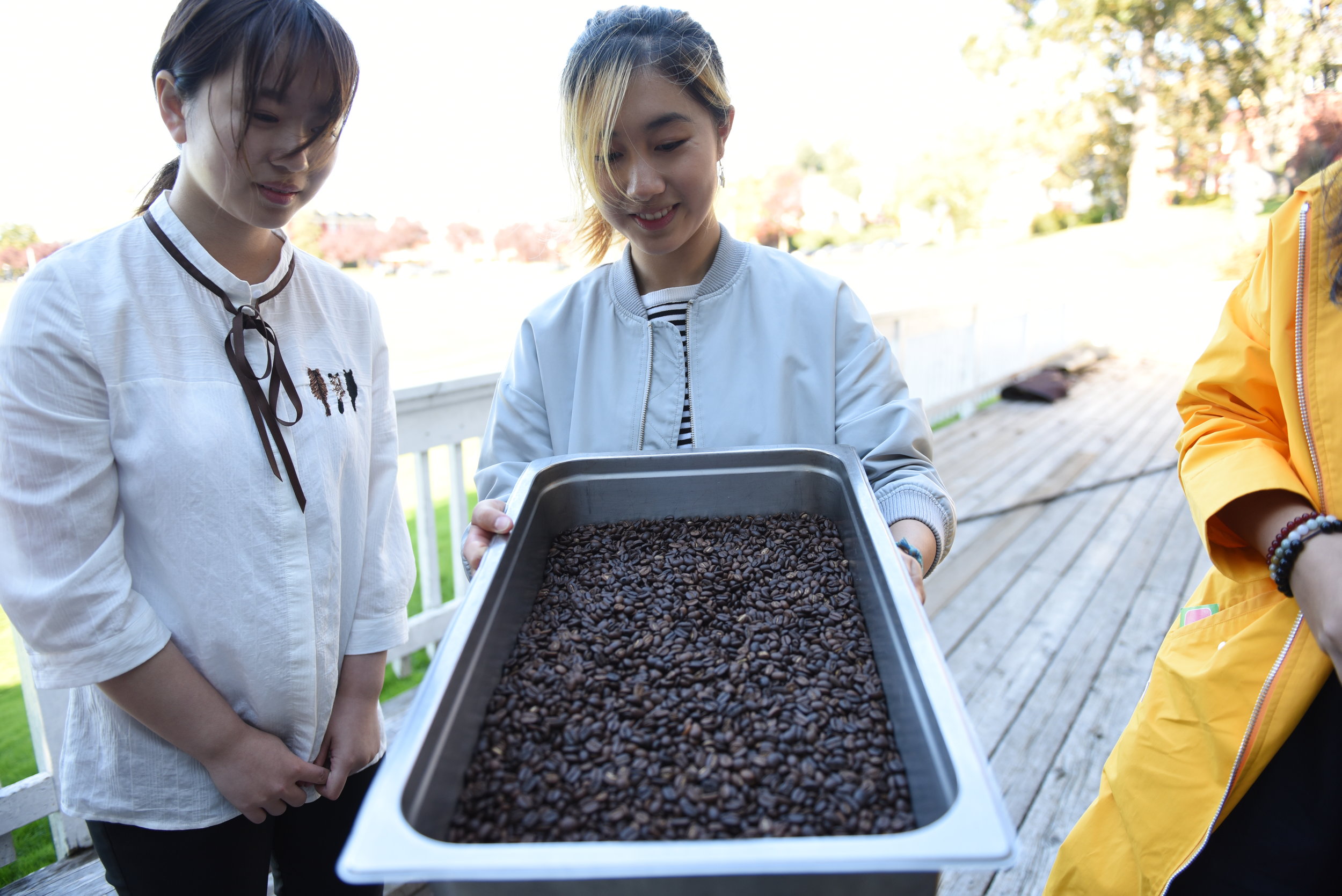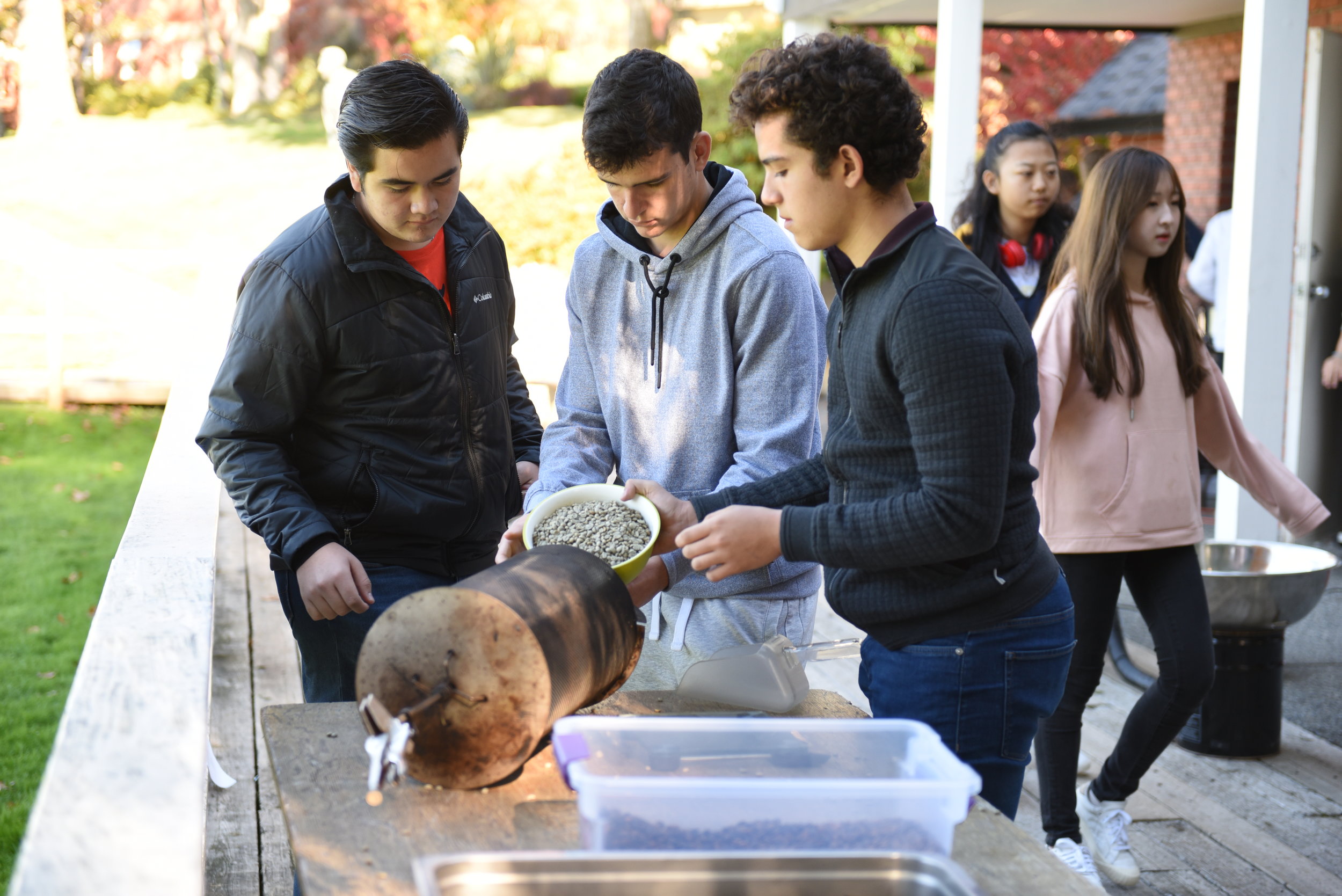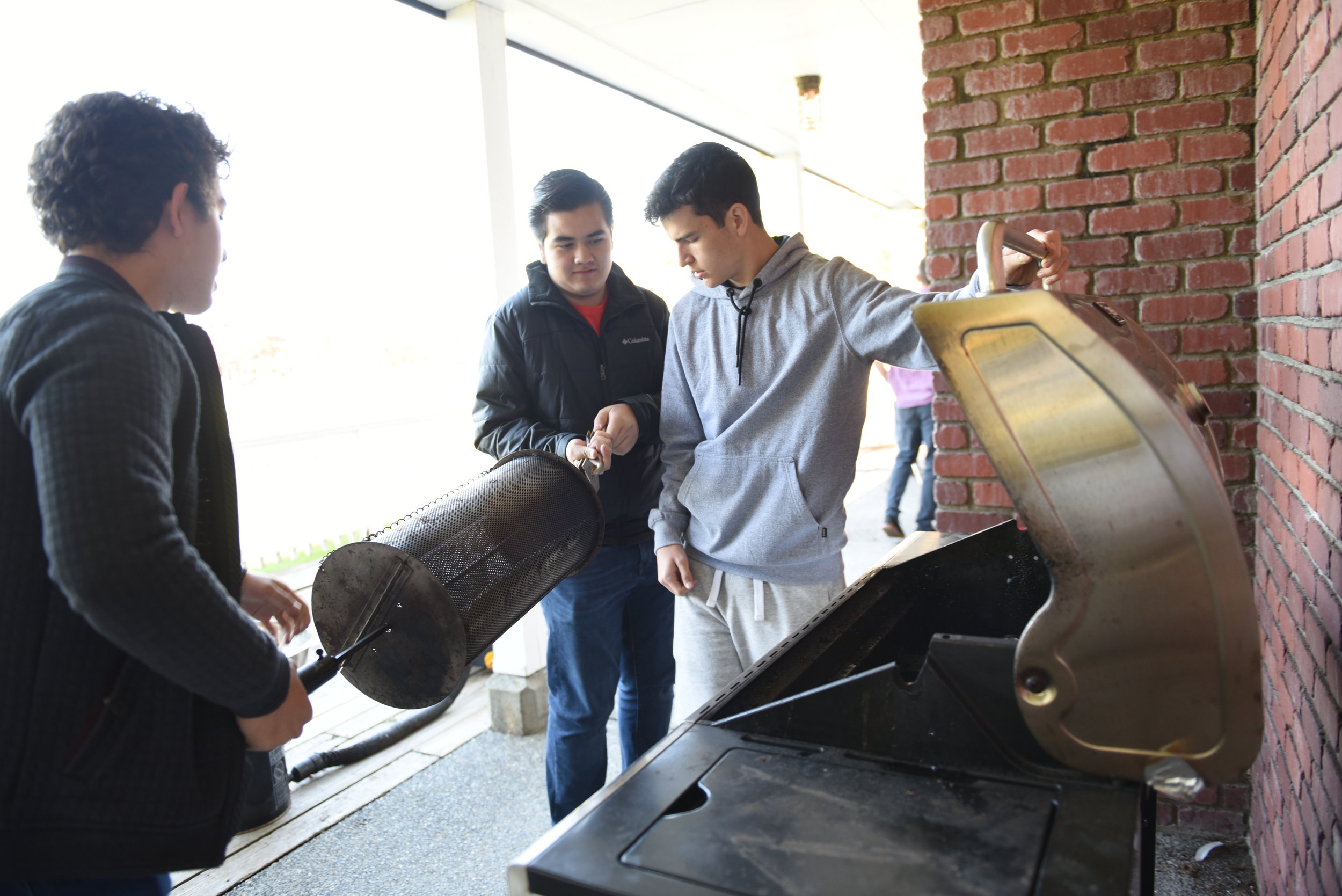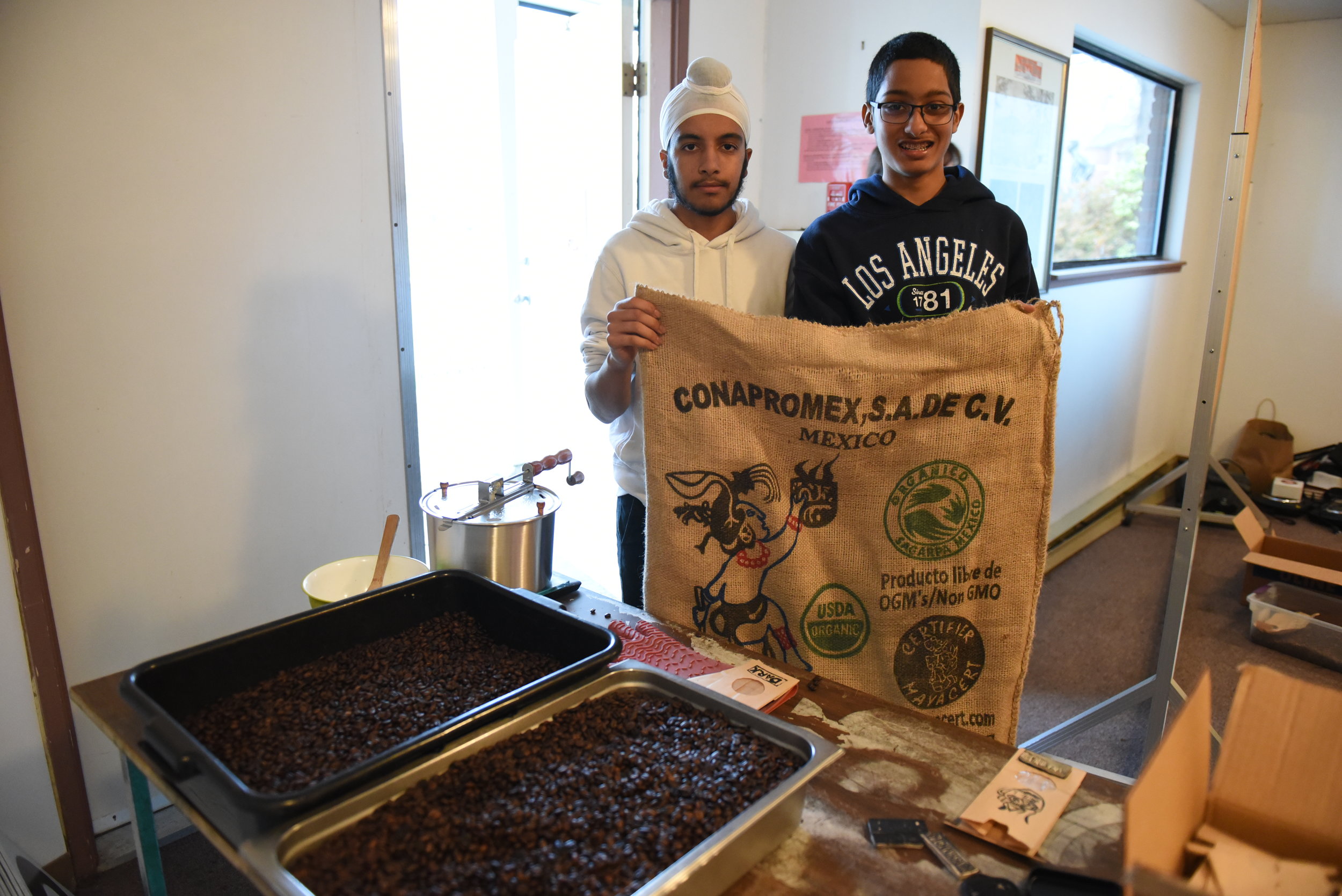 Video Gallery by Jessica C.
LINKS TO COMMUNITY CONNECTIONS:
An important element of the Experiential program is building strong relationships with local community members and businesses.
See links to those resources, businesses and community connections below:
2% Jazz, supplier of beans to many local coffee shops in Victoria was visited by the cohort on Expedition day #3 with a focus on building a small business plan and marketing strategies
"We learned the history of the brand, the company philosophy, marketing strategy, their major expenses, and the importance of locating. According to the questions sheet that Mr. Lilly prepared for us, we learned lots of useful information…"
- From Expedition Day #3, School Grounds Blog Post by Jessica Chen & Julia Liao
Based in Victoria BC, Level Ground Trading, does large scale roasting, supporting small-scale farmers in developing countries. They roast 4500lbs of coffee a day! The cohort visited them on Expedition day #3.
"We learned the sources of their coffee beans, how they evaluate coffee beans, how to organizing each storing section, their packing assembly line, and the system of roasting a large number of coffee beans."
- From Expedition Day #3, School Grounds Blog Post by Jessica Chen & Julia Liao