CLAY & GLASS FUSION
Explore the beauty and mysteries of glass and clay in a number of different forms… You will have fun exploring, designing and constructing a variety of art pieces and functional clay projects using a range of traditional and non-traditional methods including fusing, pottery wheels, and more!
We will visit professional pottery studios and talk with local artists about how they sell their product.
Your Pursuit week could include a visit to a local gulf island to work in a functioning clay studio with a thriving artist, visit a local market to see how the crafts are sold, and make connections with artisans from the islands! Leave this year with a variety of beautiful clay and glass sculptural forms.
Hard Skills: Sculpting, Glass Fusing, Pottery, Design Thinking
EXPEDITION DAYS
This hands-on cohort will work through a variety of clay sculpting techniques from hand building to throwing on the pottery wheel at local studio spaces.

In combination with these techniques, the students will explore glass fusing, cutting and glazing their clay work with pieces of glass to build and foster an appreciation for play through creative environments and by connecting with local artists.
PURSUIT
Throughout this week long exploration of all things Clay and Glass related, students will visit artists located on nearby Saltspring Island, participating in an intensive hand sculpting workshop right in an artists studio space. They will tour a number of studio spaces, to see how artists work and present their work.

They will also spend multiple days building upon their glass fusing skills and creating art!
FACULTY LEADERS
Judy Tobacco, SMUS PE teacher, coach and, in the past, history and geography teacher, also has a passion for all things stained glass. She is a local artisan, continuing a thriving craft where she creates and sells her own stained glass works. Alex Cecill, with SMUS Visual Arts career that spans both 2D and 3D mediums, has ran a sculpting cohort for multiple years and brings unique artistic talent, local connections and an inspiring appreciation for creative play to this fusion cohort!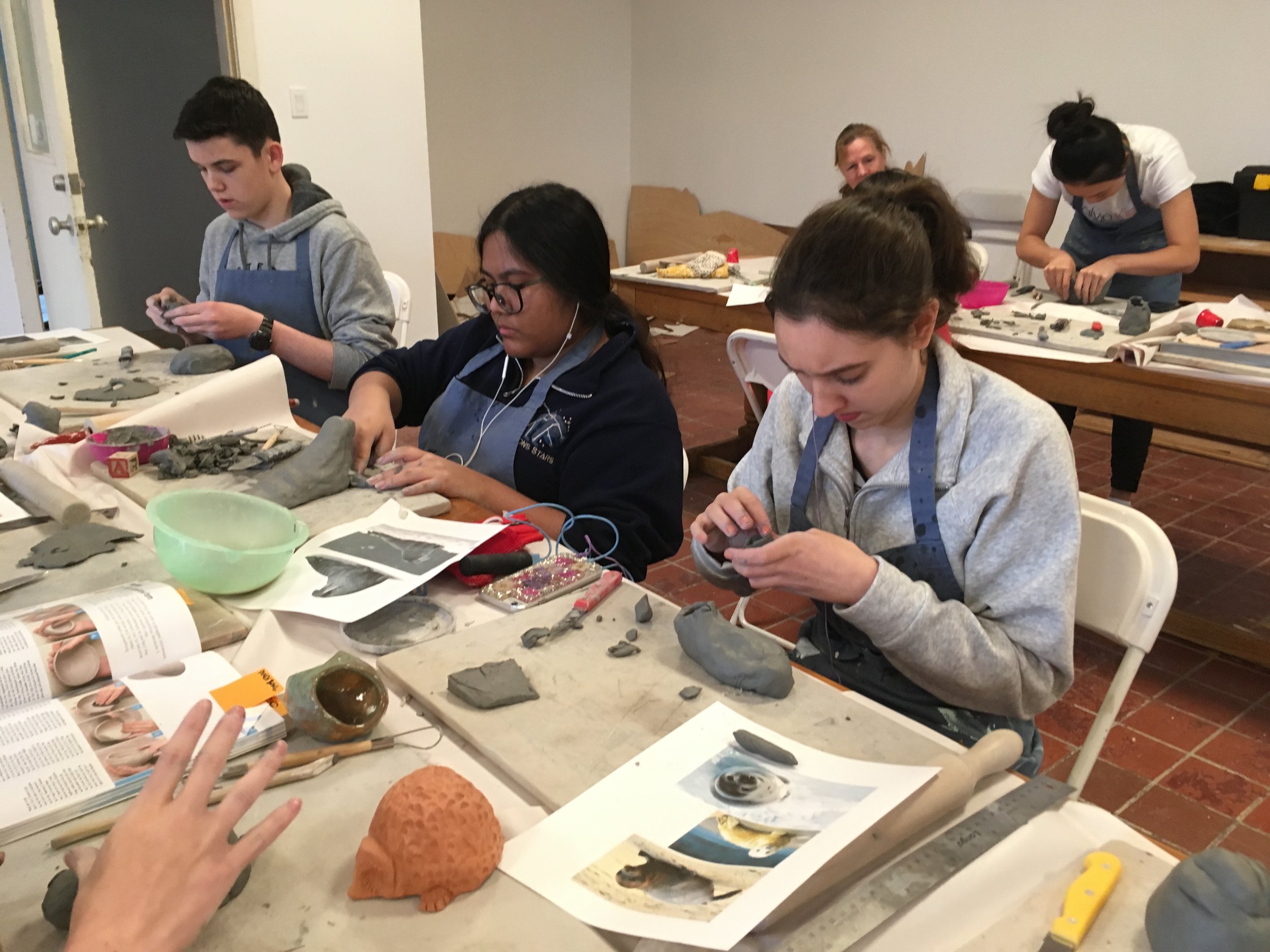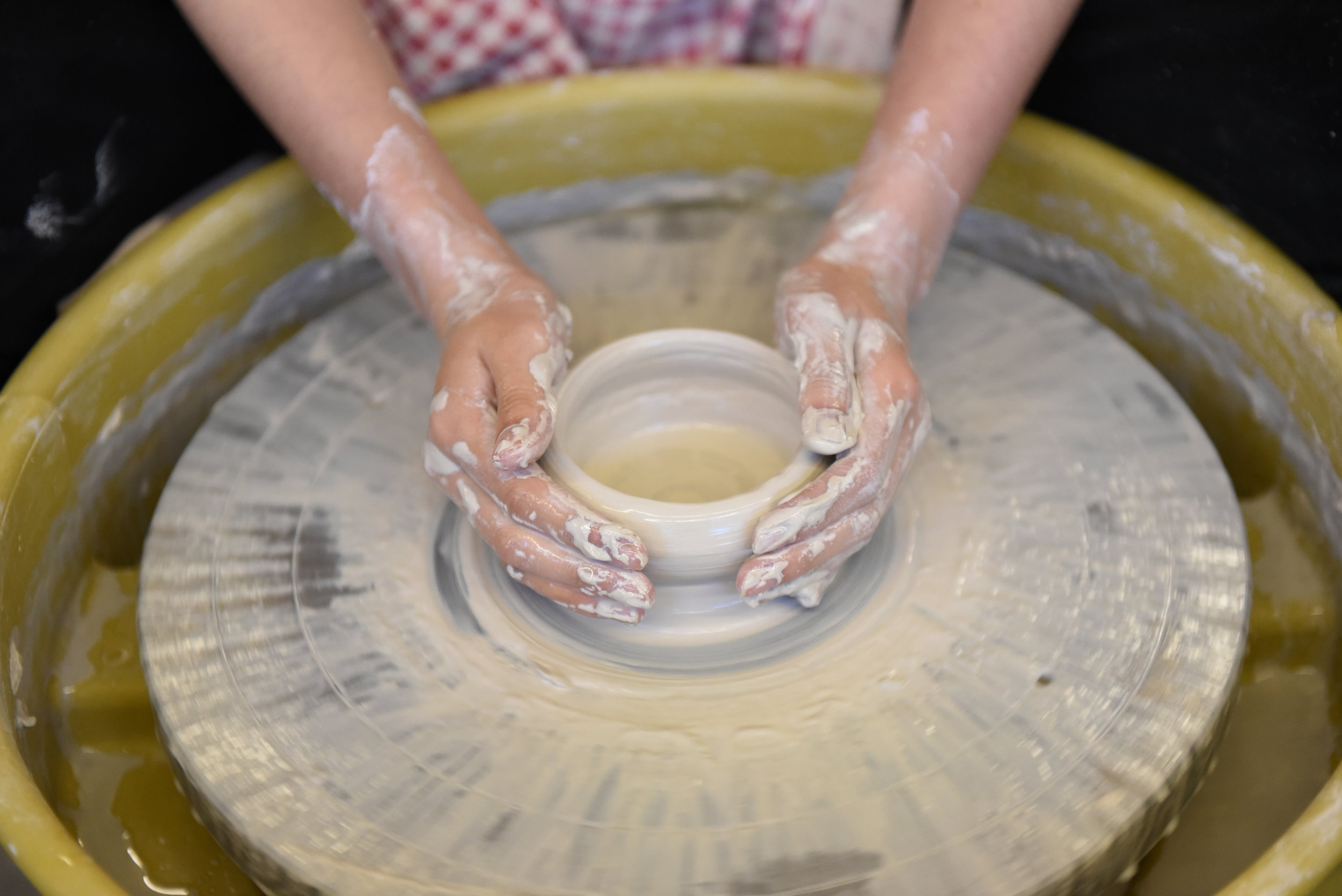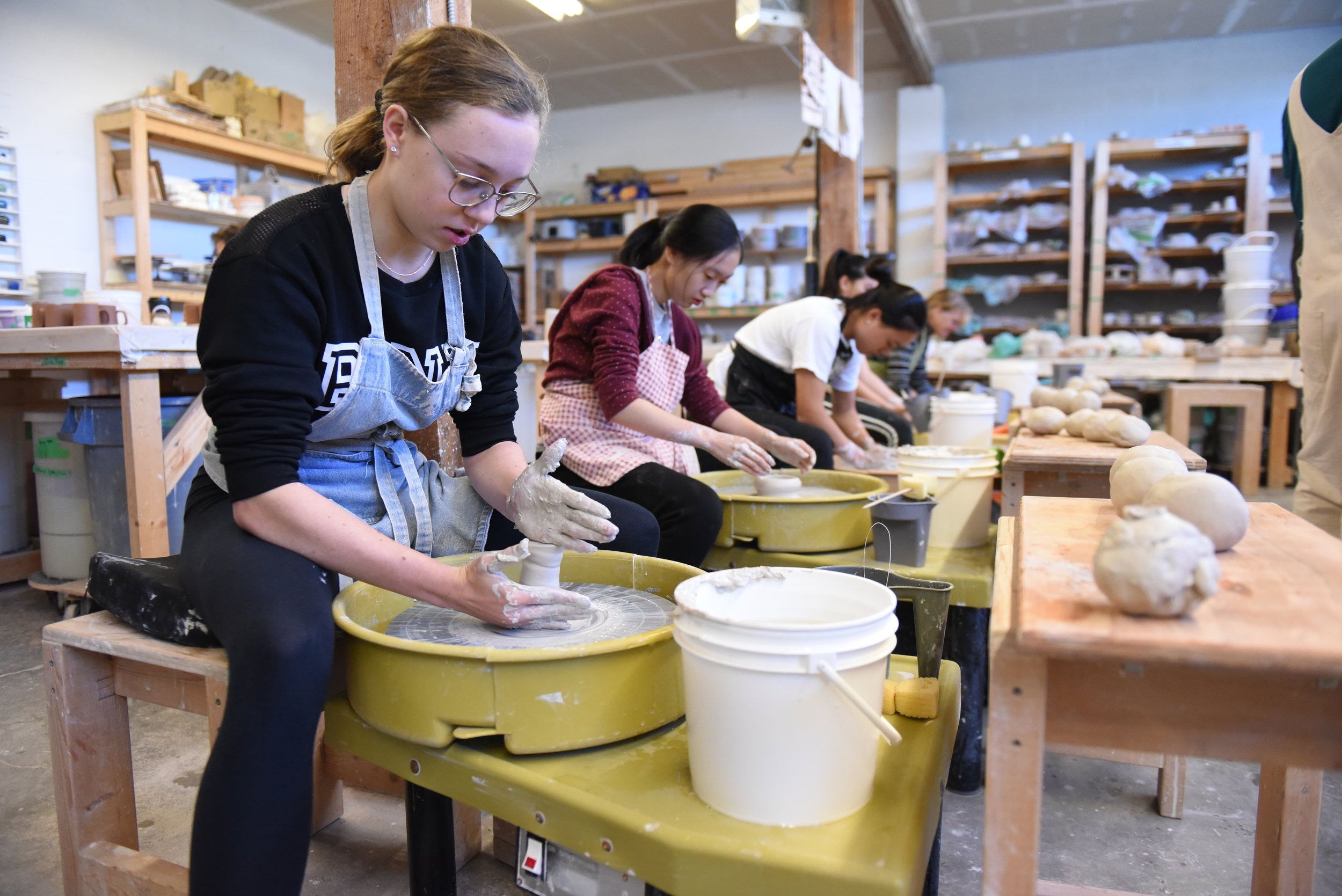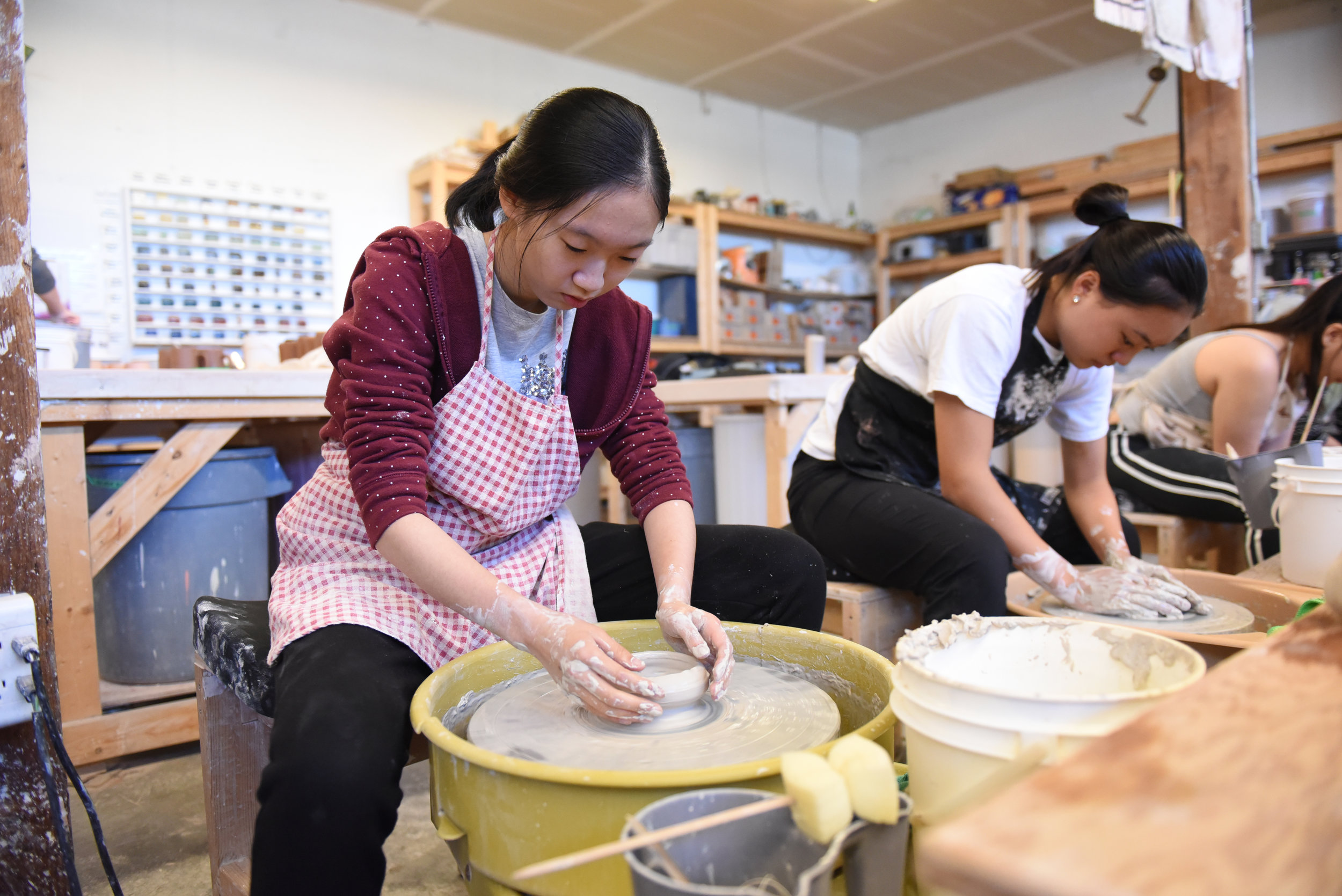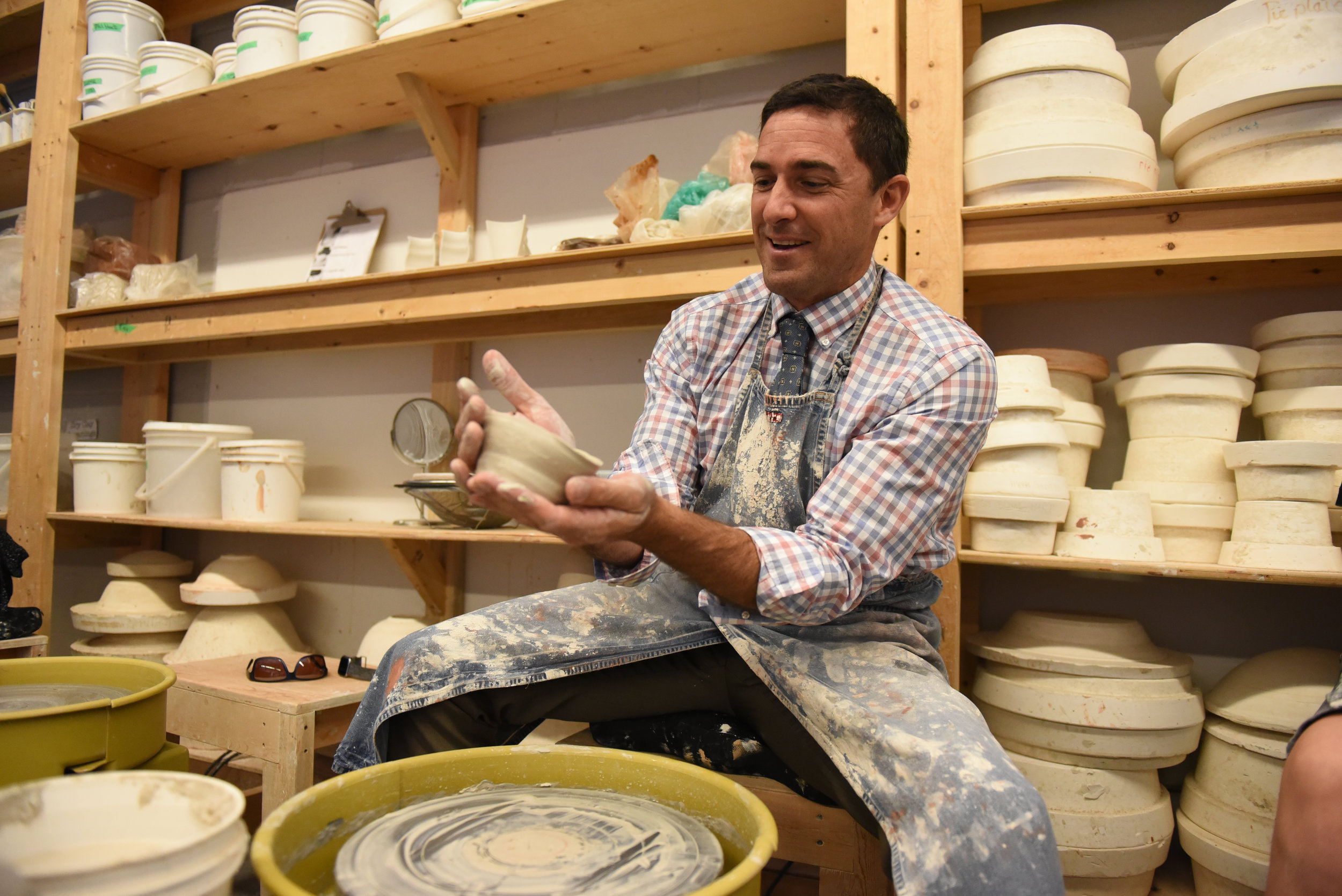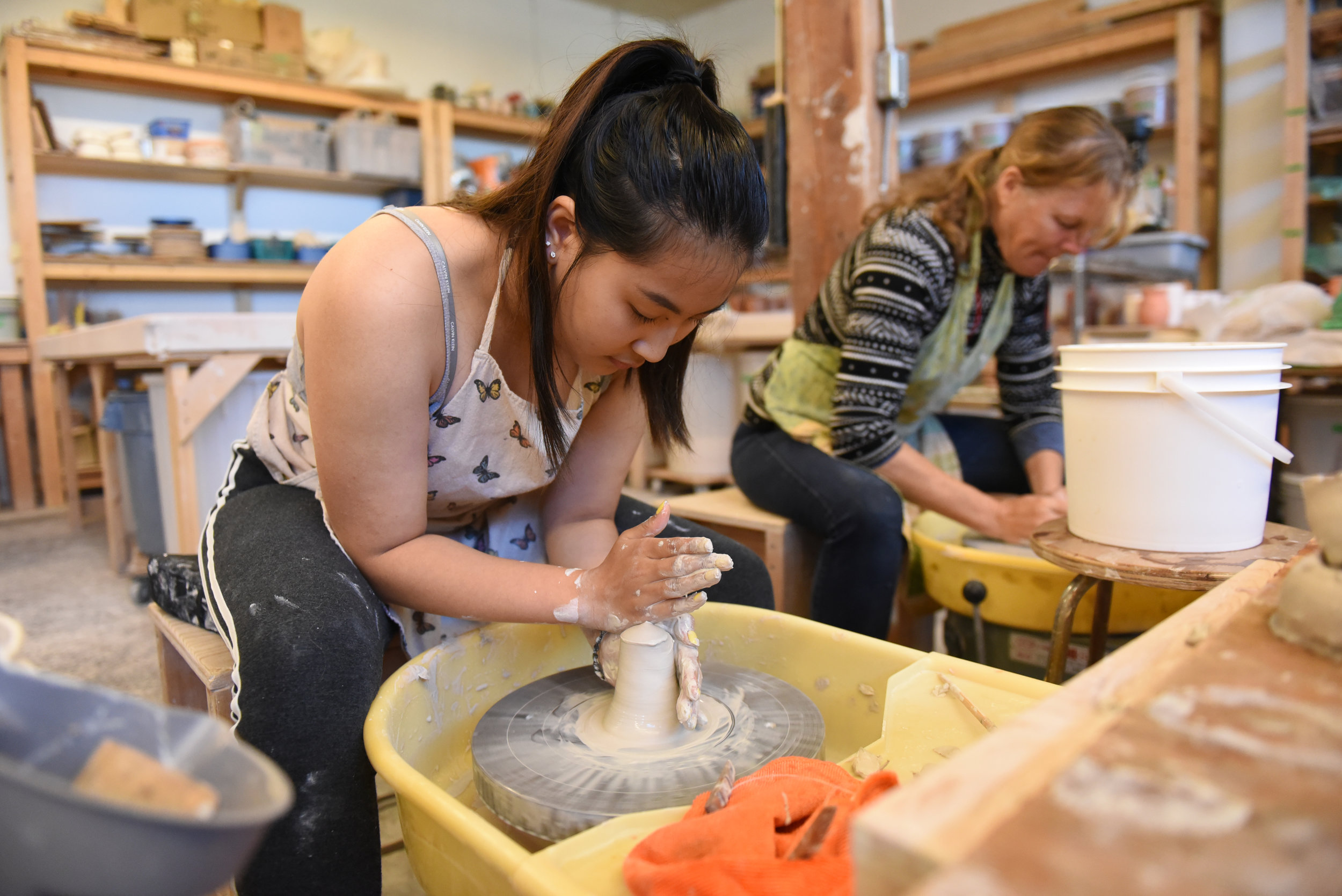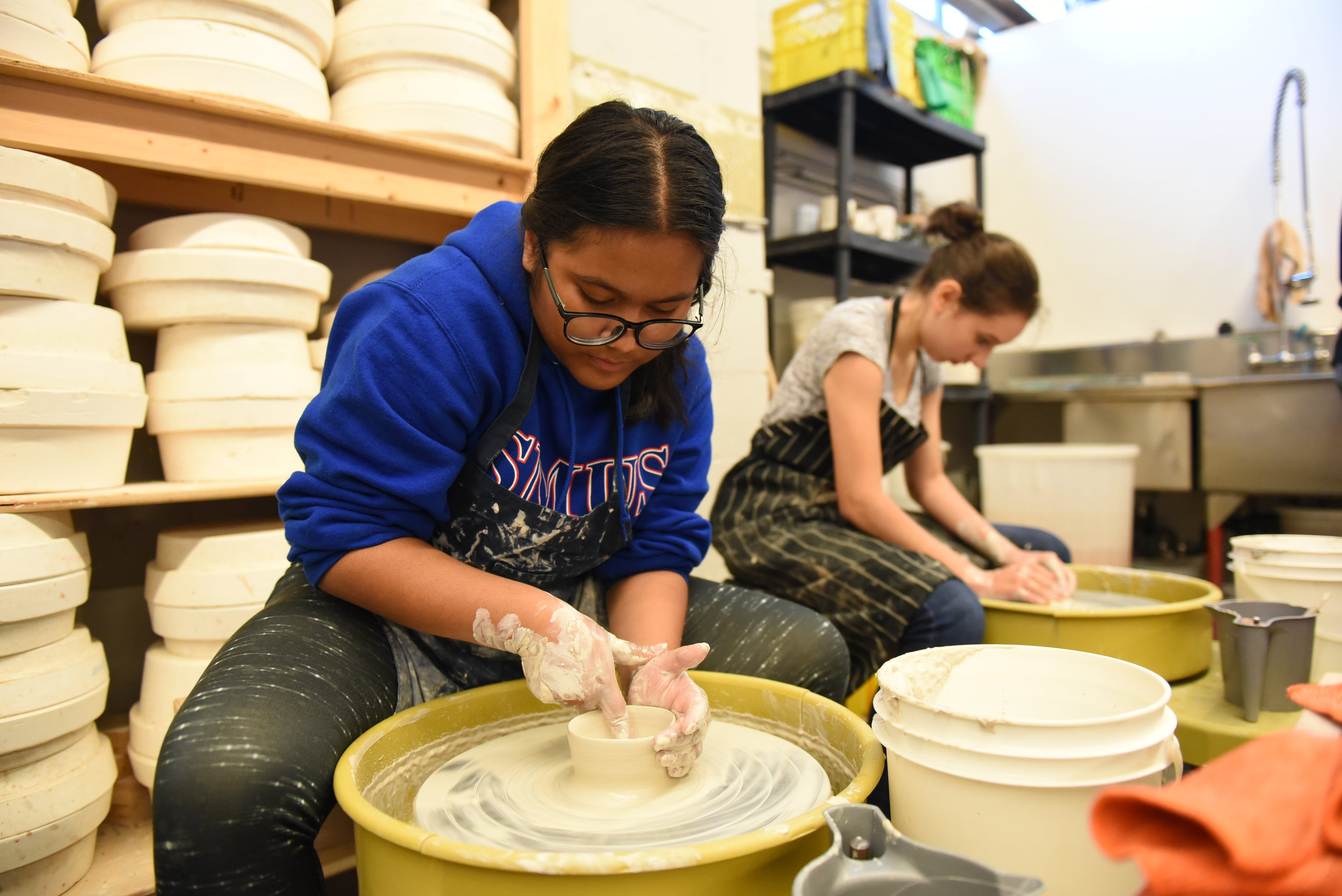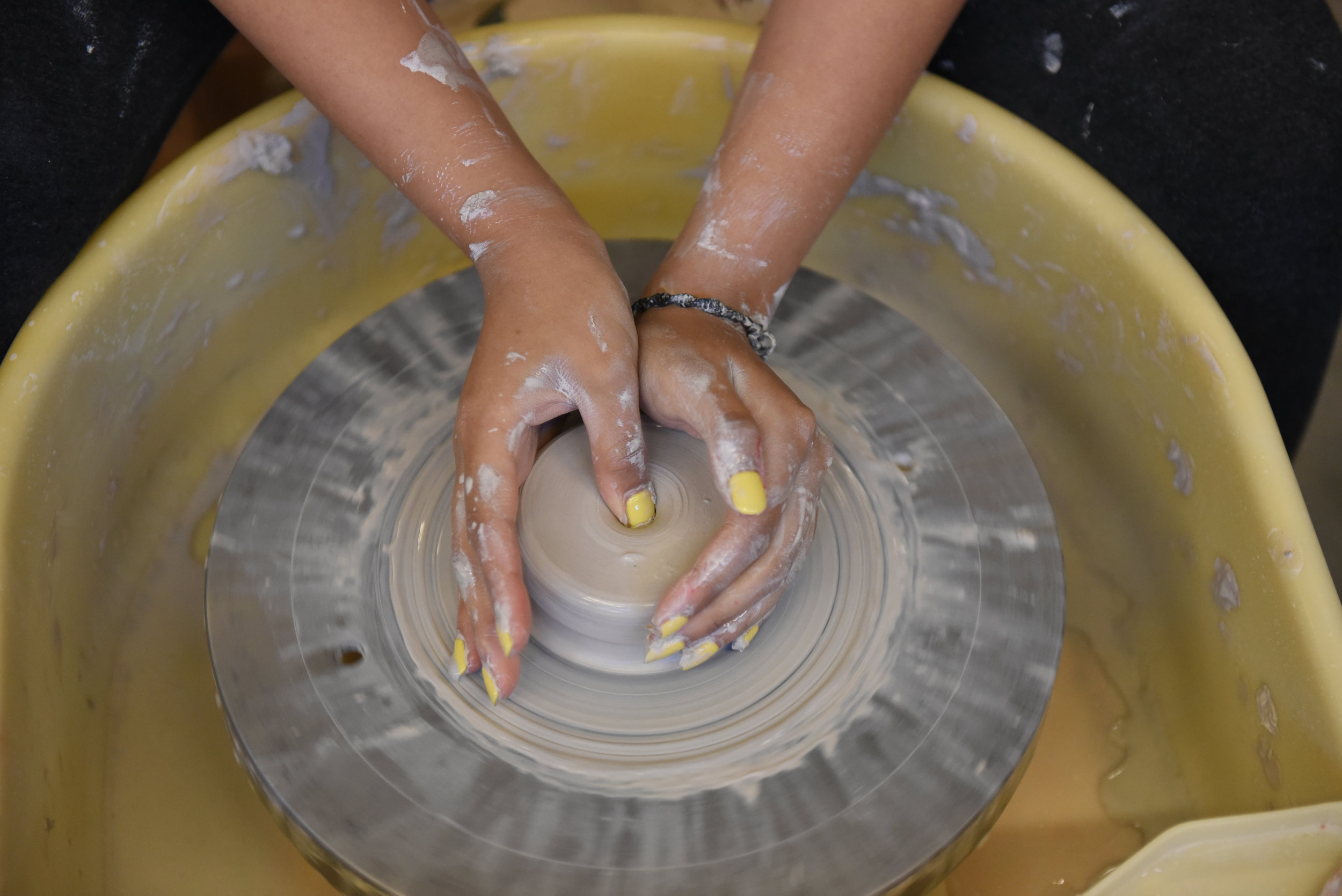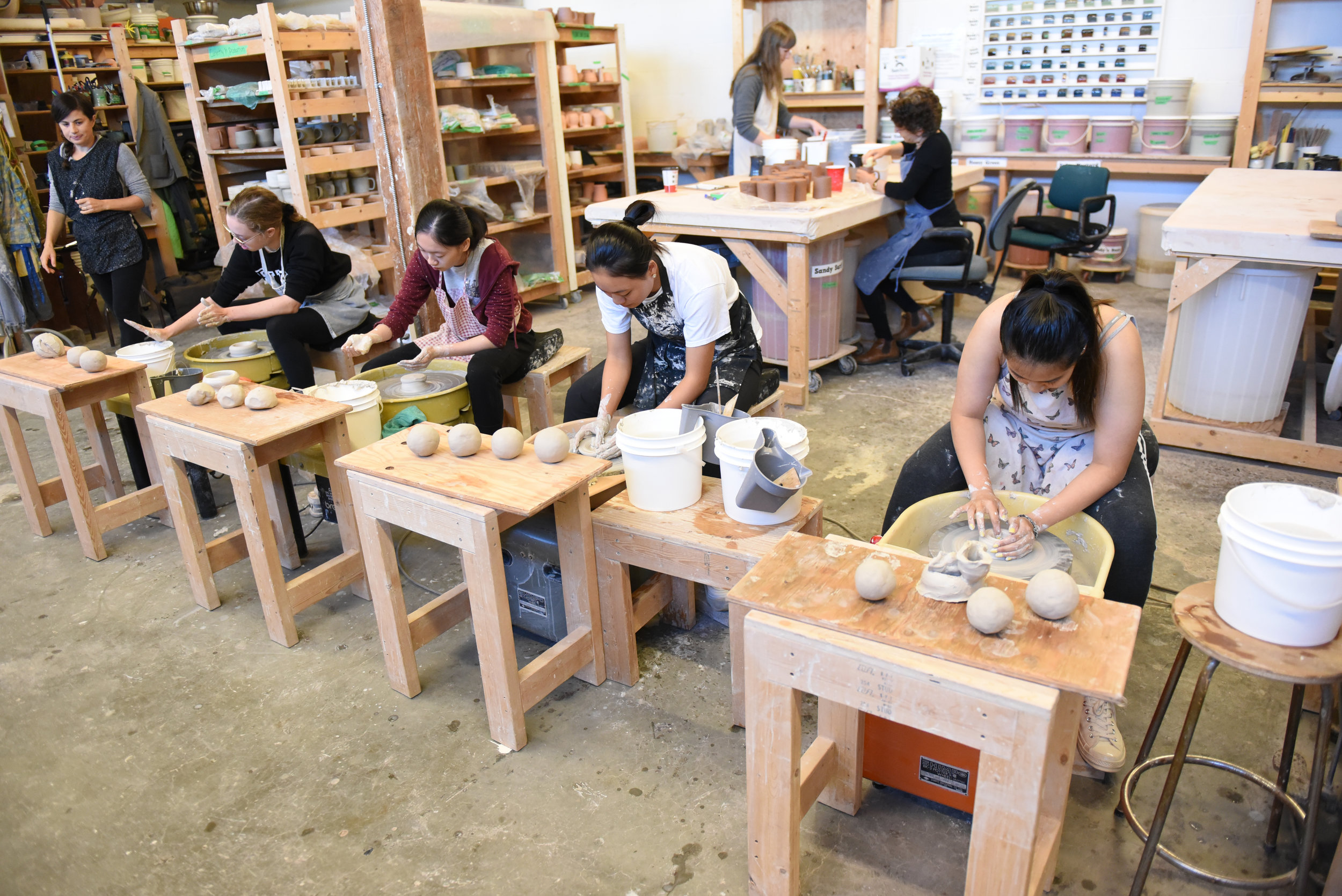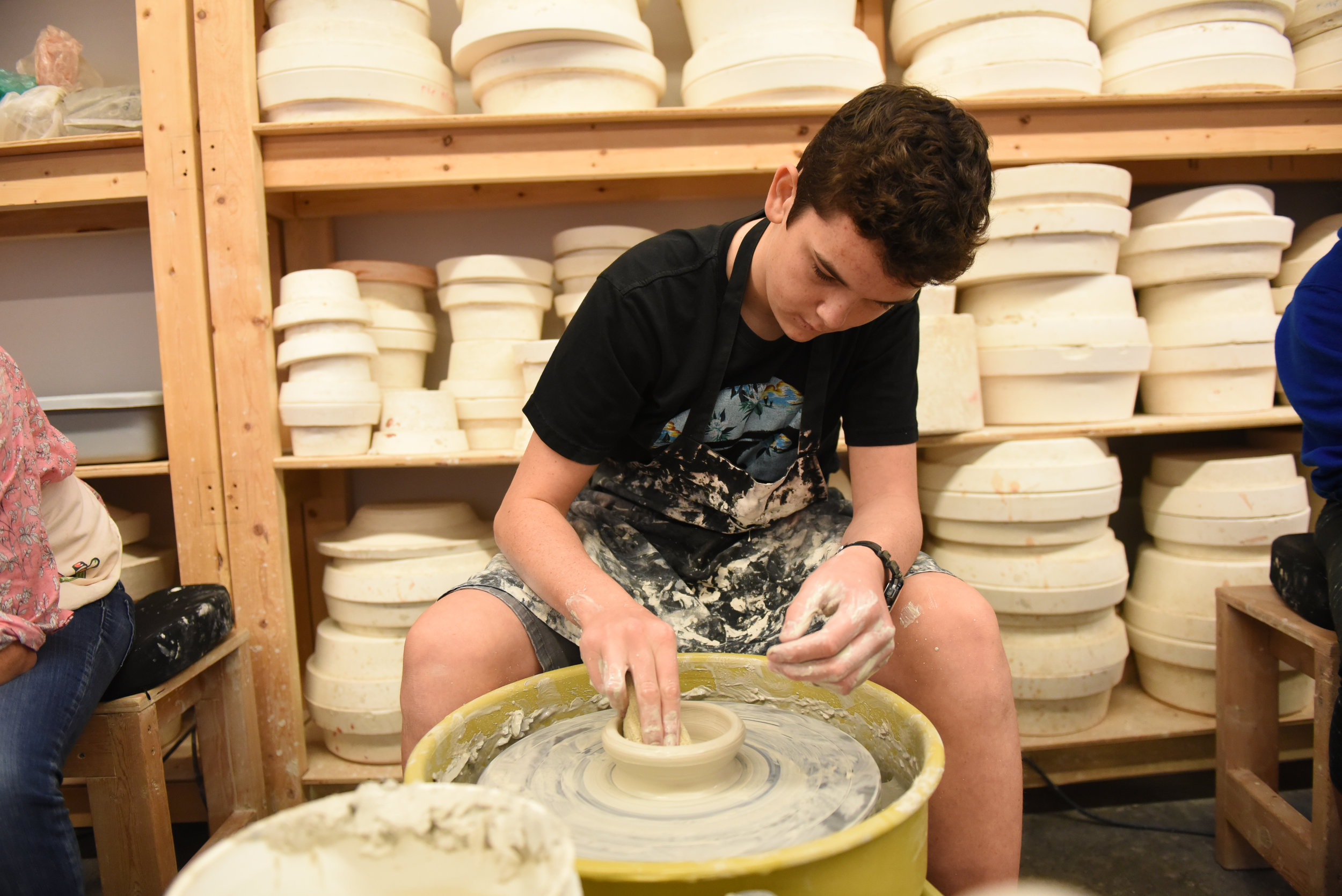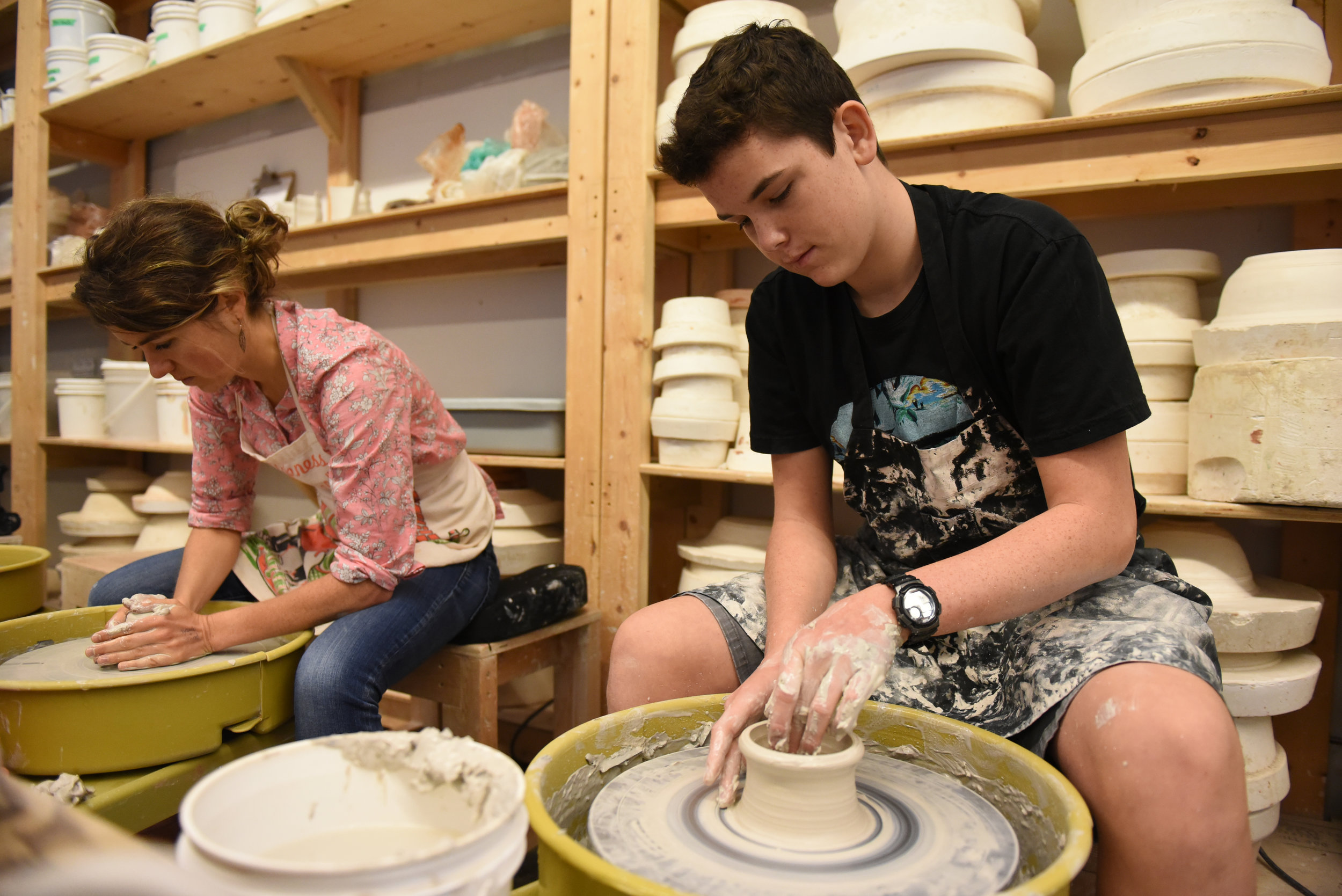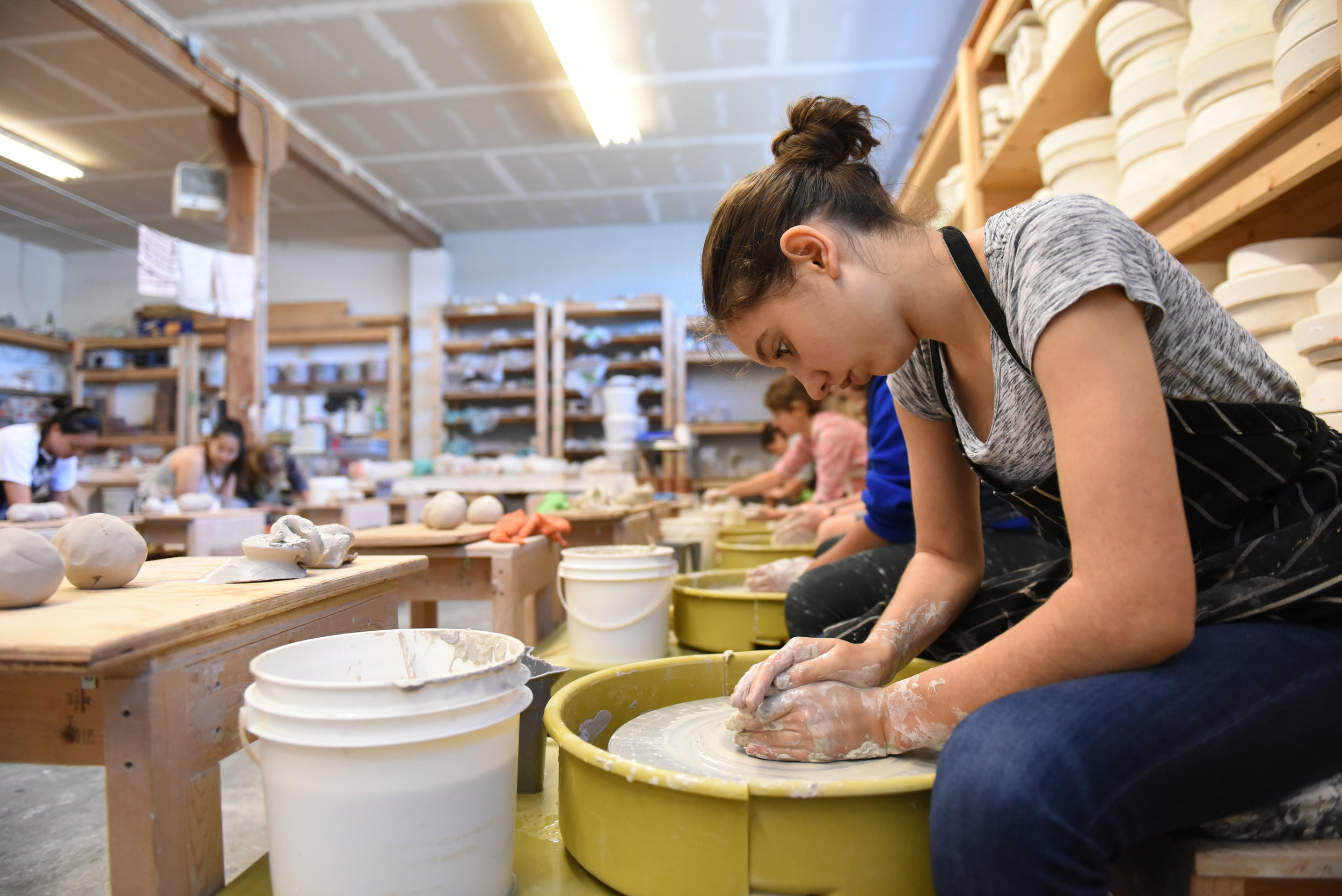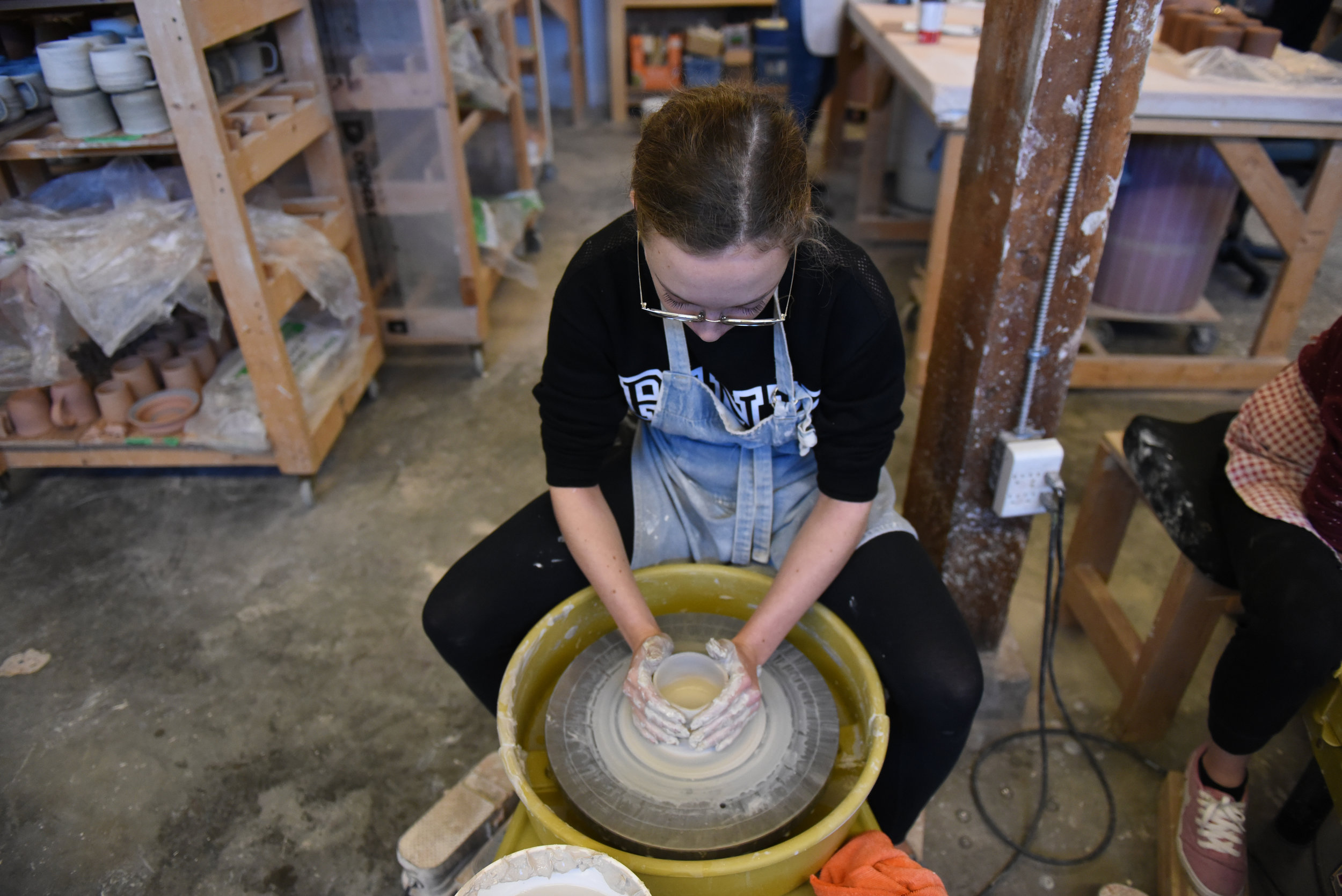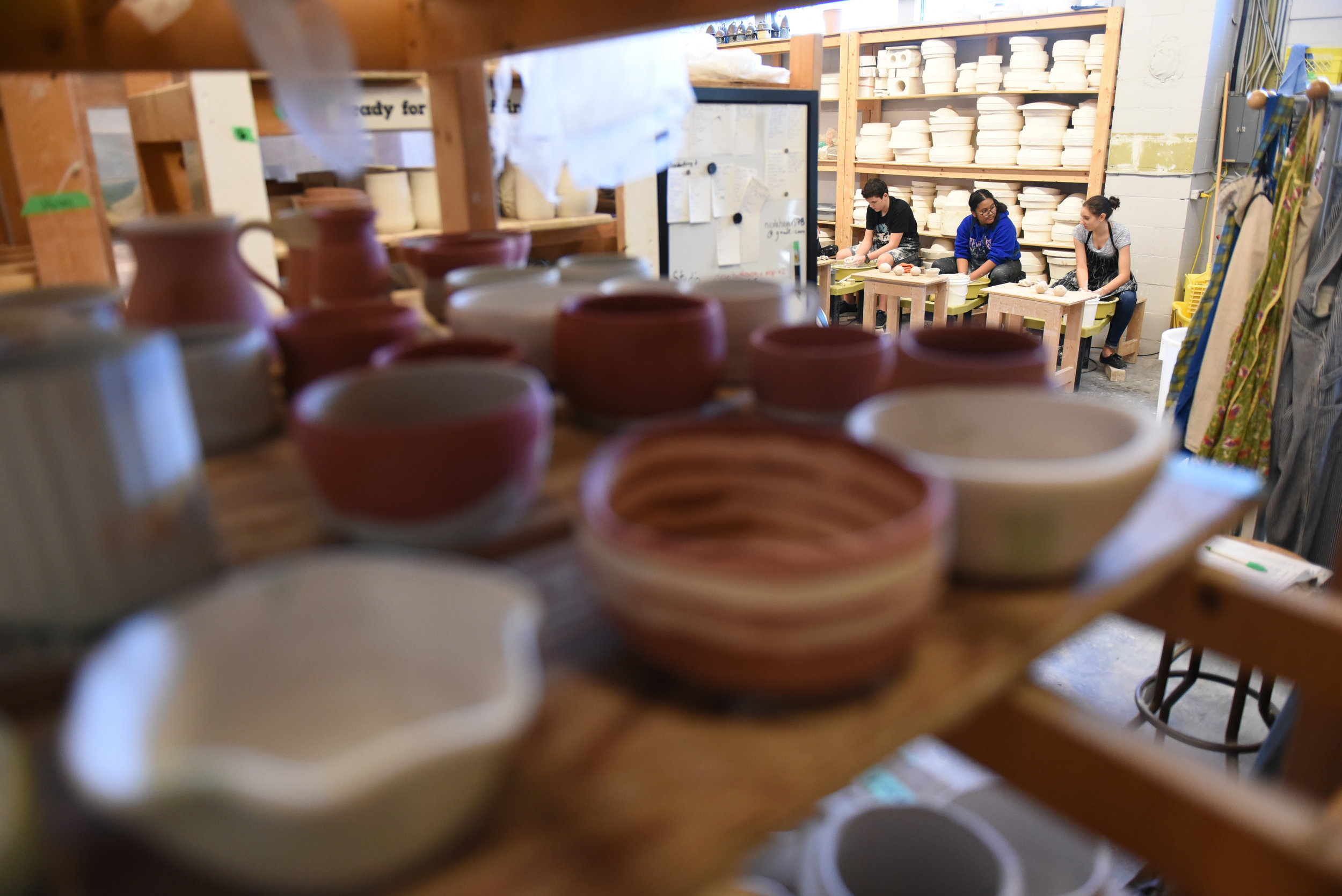 LINKS TO COMMUNITY CONNECTIONS:
An important element of the Experiential program is building strong relationships with local community members and businesses.
See links to those resources, businesses and community members below.
Hands on Pottery welcomed the Ceramic Glass cohort into their studio space on Expedition day #1, October 16th.
https://www.handsonpottery.ca/